 Humidity, scorching sun and then, some more humidity: the past few weeks have been a bit odd in terms of the weather, and while some people seem to thrive in heat, there are others who find it a bit tougher to handle.
A few years ago I visited Tokyo; it was August, the weather was really similar to ours now: baking hot during the day and very humid come night fall. At that time of year in Japan, it's normal for the weather to be like that, so most buildings have air conditioning, and so does the underground/metro (bliss!).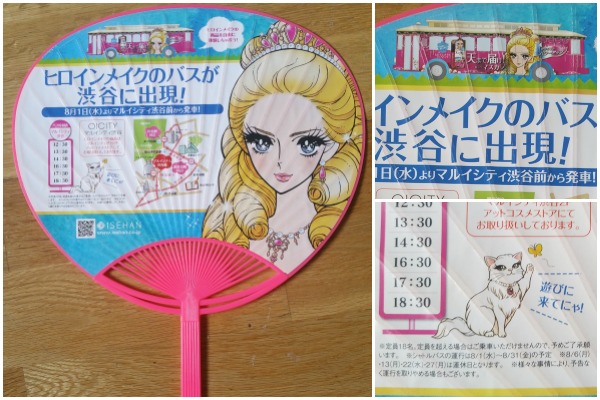 When you're walking along the street, someone will inevitably hand you a fan to keep cool. They're always emblazoned with bright, colourful images and work as free advertising. Mine, as far as I can tell, was promoting a bus company - although it's hard to tell from the picture of a cat in pearls and the princess.
Part of me wishes I could walk around with my hand fan and just be done with it, but no matter how hard I try it's just not the same, and I'm not sure how convinced people would be if I said I was auditioning for a part in Jane Eyre or Wuthering Heights. So, it's times like this that a few refreshing beauty products can make all the difference, taking you from feeling like a sticky mess to super fresh.
This stuff is magic for those days when you've been on your feet all day and need something to soothe swollen or tired limbs, but equally, it's great for nights when it's muggy and stuffy and you can't sleep because you're too hot. Love it.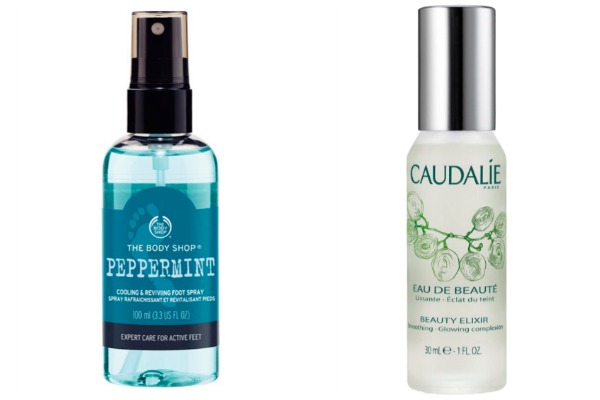 Caudalie Beauty Elixir €14.80
Whether you're feeling stressed, sweaty or dehydrated this skin mist is going to be your best friend as it helps to brighten, tighten and restore radiance to your complexion.
Advertised
You can use it as a pre-make-up base (a bit like a spray on primer) or during the day to freshen up your make-up.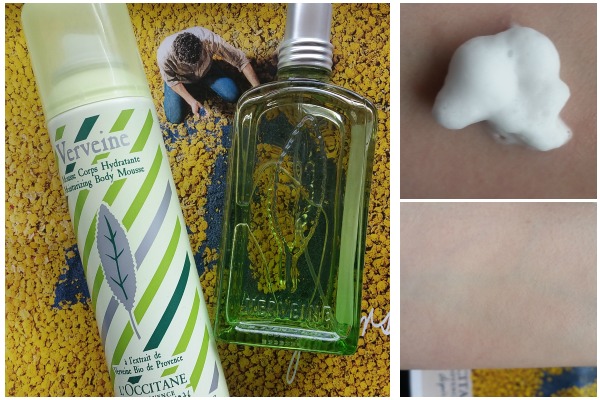 L'Occitane Verbena Eau De Toilette & Moisturising Body Mousse 
To celebrate their 40th anniversary, L'Occitane have launched a limited edition run of Verbena and Lavender products, which are recognisable by the striped design (created to mimic the birds eye view of the fields where they grow). The Verbena EDT (€49/100ml) is a classic, and one of my all time favourites, managing to capture the scent of lemon without ever veering into toilet cleaner territory.
The Moisturising Body Mousse (€22) is my new favourite thing - as you can see it comes out as a light foam and then immediately sinks into skin, leaving it soft and hydrated but completely free from any residue (something that's horrible in hot weather).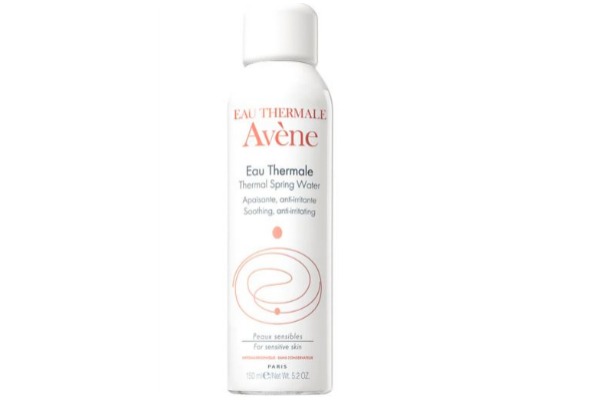 Eau Thermal Avene Water Spray €8.99
Soothing and refreshing but also suitable for very sensitive skin, this light water spritz is perfect for cooling and calming skin on hot days whether it's on your face, chest, legs or neck. It's available in 150ml for €8.99 or 300ml for €14.99.
Advertised
Have you tried these? Do you have any favourite refreshing beauty picks?