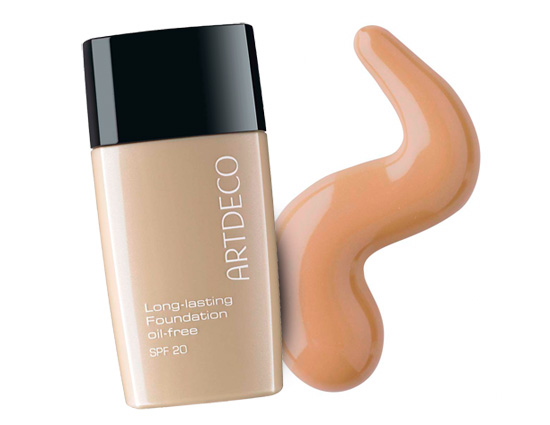 "Your make-up looks nice" said Himself in passing the other day.
Now, it is most uncommon for Himself to notice my make-up without some serious prompting and much waving of newly painted nails/fluttering of freshly coated eyelashes in his direction and lots of "look, look, did you see my new whatever?"
Anyway, the make-up I was wearing that day was Art Deco's Long-Lasting Oil Free Foundation, €25.10, and indeed it is quite nice. It's a fluid foundation, a little thinner in consistency than my go-to Estee Lauder Double Wear Light, that gives medium-to-full coverage with a natural matte finish.
Advertised
All of which means it's just the sort of thing I'd normally go for, but this isn't going to become a HG staple type product for me. That's because my once wicked oily skin has normalised quite nicely in the last wee while and I found that, despite the inclusion of vitamin E to keep skin moisturised, I noticed quite a bit of drying and flakiness while wearing this foundation. Blub.
That said, I think it would be a great alternative to Double Wear Light for anyone with oilslick skin who finds the EL offering too heavy!