 Do you remember the swooning, salivating and slobbering we did when Space NK opened its doors on Grafton St in June? All those product ranges that we simply couldn't wait to get our mitts on - skincare from the likes of Perricone MD, Malin and Goet and Sunday Riley, and makeup from beautiful sounding brands like Chantecaille, Lipstick Queen and Becca.
See, there really is a lot of reviewing to be done here, folks. This little apothecary is packed full of treats and goodies, but the price tag on certain products can be enough to give you something akin to a small electric shock. And before you hand over your sobbing credit card, you want to know exactly what you are getting for your pennies.
And so with info-gleaming in mind, I went to Space NK recently to have a chat to Claire Vero, founder of Aurelia skincare.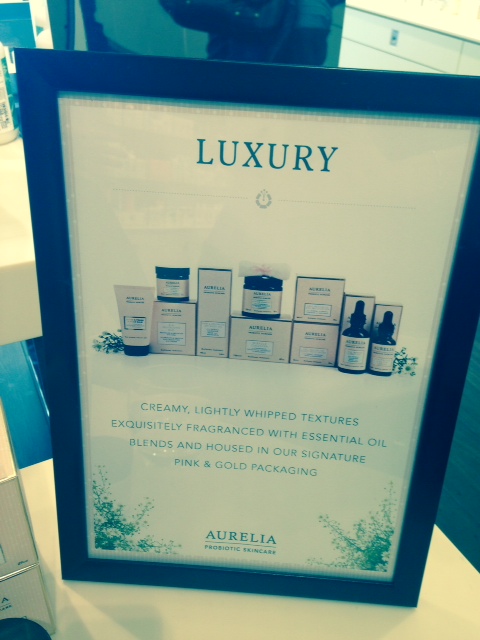 This is the skincare range that Captain Planet would have created if he'd been into that kind of thing. It's free from parabens, mineral oil, silicones, sulphates and propylene glycol (amongst others) - all of which can irritate the skin.It's not tested on animals and the ingredients are sourced sustainably.
The products are designed to manage the level of inflammation within the skin, one of the causes of skin ageing. So essentially it's about balancing and soothing the skin. The range contains:
Cell Revitalise Day  moisturiser (€56 for 60ml) - packed with peptides to help promote collagen production, this one will leave your skin soft and hydrated
Cell Revitalise Night moisturiser (€56 for 60ml) - contains the essential fatty acid GLA (gamma-linolenic acid)

to lock in moisture. But it also has shea butter so beware if this is one of your triggers for break outs
Revitalise and Glow Serum (€62 for 30ml) - lightweight and easily absorbed, you can read more about it here)
Cell Repair Night Oil (€60 for 50ml) - intensive overnight boosting treatment
Cell Revitalise Rose Mask (€86 for 60ml) - reduces inflammation and restores balance to the skin
Advertised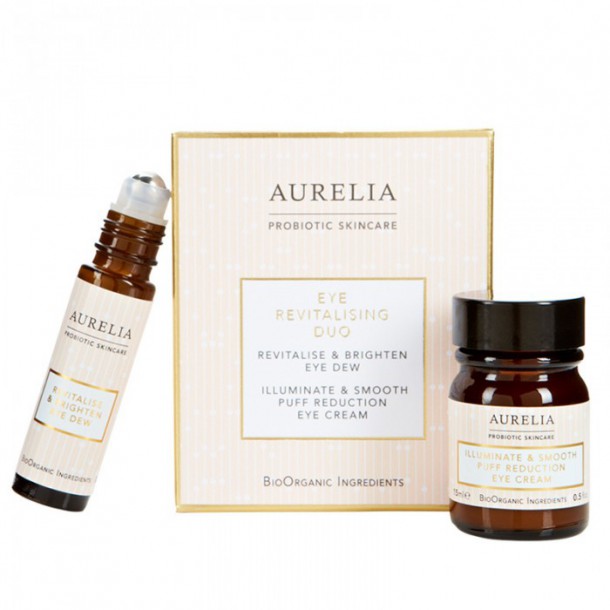 Eye Revitalising Duo (€120 for 10ml Revitalise and Brighten Eye Dew and 15ml Illuminate and Smooth Puff Reduction Eye Cream) -  the eye dew is a roller ball (shake to activate) for morning use, while the eye cream is for evening use, and is infused with Arnica to work on fine lines and dark circles
Miracle Cleanser (€45) - creamy cleanser that is applied to dry skin and removed with a muslin cloth, taking with it every scrap of makeup, dirt and grime
Refine and Polish Miracle Balm (€74 for 75ml) - the latest addition to the range, this enzyme polish can be used as an daily exfoliant or as a weekly enzyme mask
Firm and Revitalise Dry Body Oil (€62 for 100ml) - nourishing, light body oil to hydrate skin
This range is a hybrid - it combines organic plant extracts with scientific expertise and this shows in the results. While free of synthetic fragrances, there is a very sweet fragrance in these punchy products, naturally derived from blending plant and flower essential oils.
I've been trialling the cult Miracle Balm , the night cream and both eye products for the past few weeks. So did it deliver on its promises?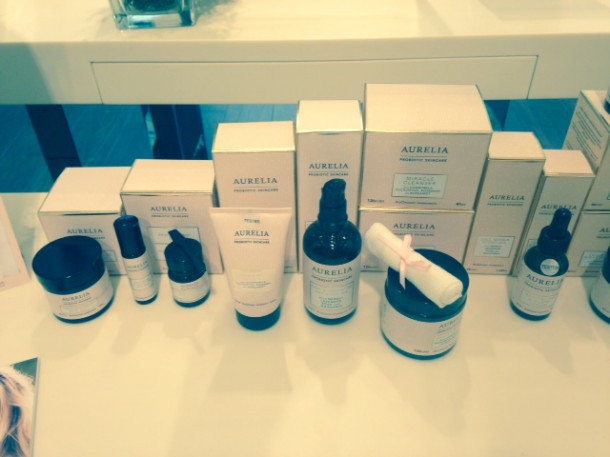 Yes, it balanced and soothed my skin, calmed break outs and reduced inflammation. The cleanser in particular is a pleasure to use - gentle but left skin soft and clean. And the night cream will be staying by my beside - thick and rich but didn't clog any pores which really is quite an achievement with my fussy face.
But it is with a sad face that I must abandon the eye creams - if you have normal or oily skin, these might be right up your street. But my skin is dry, particularly the skin around the orbital bone, and it needs strong and heavy workers to keep the fine lines at bay.
Advertised
Overall, this is a good range and delivers on balancing and soothing the skin; even sensitive types will get along with its calming ways. It's at the luxury end of the market but a little does go a long way. My only caveat is that if you have a particular skin concern (my eyes are always mine, maybe yours is pigmentation or oiliness), then only use elements of this range along with those products you know are a must for you. It's not a miracle worker, but it is a hard worker.
Have you tried this range? Are you tempted to give it a go? How much do you spend on your skincare? Tell us in the comments!