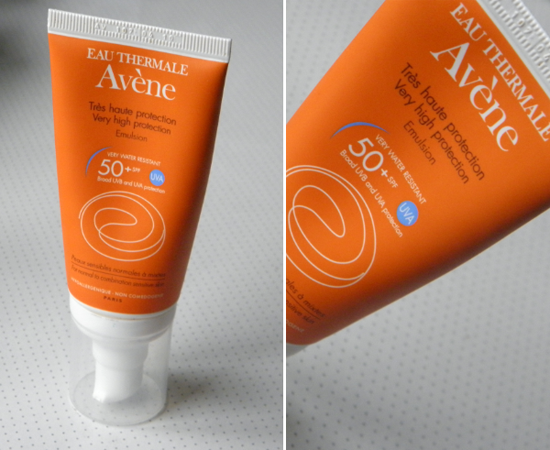 "Hey Kirstie" I said, casually (if you can have a casual tone through email). "Can I write a review of my Avene sun block?"
"Yeah, totes brillo!" She replied, before going back to Pinterest, where she is compiling a 50 Fine Things Jedward shrine. (Psst: follow us on Pinterest - you know you wanna)
But you see, I was bluffing. While this is a review of the Avene SPF 50 emulsion, it's also a way for me to satisfy my curiosity. Puberty hit me with full force, launching me right into world of all things goth; black hair, chalky complexion and a society that didn't understand my angst.
So, since I can remember, I have caked on the sun block daily. All year round, regardless of weather, I make sure I have at least some protection. It was only went I left secondary school and started mixing with new, non-goth-tastic friends that I realised so many people don't really bother with sun block.
As the charming male clientèle of any major Dublin night club will tell you, I block and I block hard. Never one to do things by halves, (unless it's college work or cleaning) I go for the highest factor sun cream that the chemist has and, in this case, it was Very High Protection Emulsion SPF 50+ with UVB and UVA protection. It set me back €22. Pricey, but I'm using just a smidgen at a time so it's going to last until at least mid-summer.
Advertised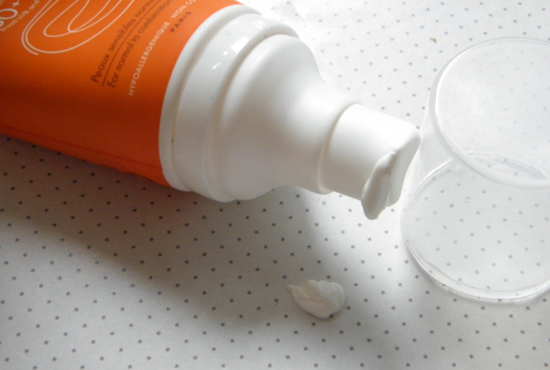 It's very white, leaving a ghostly glow if you're not going to apply make-up over it. I've been giving Estée Lauder Double Wear Light another whirl and, when I mix it in with that, there's no real noticeable white tint. Keep it in mind that I am super pale anyway, so can't comment on the effect it might have on dark skin.
So, do you think I'm going a bit over the top or are you a shadow-lurker too? Promise, I won't reprimand anyone ... much. I will stress that I think applying and SPF is one of the best things you can do for your skin in the fight against skin diseases and ageing.
Also, as much as I don't police people's appearances, it's never nice to look like a well used tea bag with added orange extracts, is it?