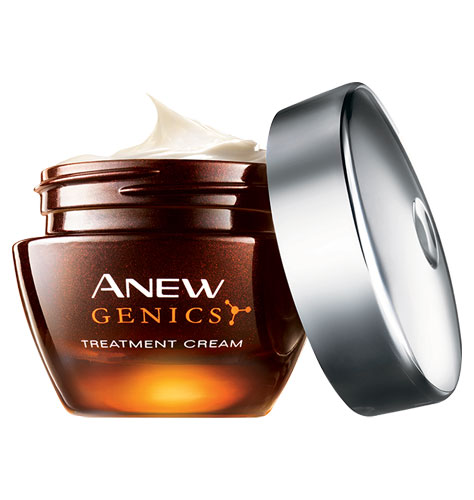 My biggest bugbear with Avon is their prices.  They are way too high for a catalogue brand.
So I've not been having much truck with them, and although the other girls liked bits and pieces of their new makeup collections, I was all a bit La Belle Dame Sans Merci about it and didn't really give it a go.
However I have to eat my words a bit with this new moisuriser because it's really bloody good.  Excellent in fact.  I'm loving it for hydration, silky feeling on the skin, smooth texture and all round wonderfulness. Use it at night, use it in the morning - your DNA will be "reactivated," ahem, into life and there's a whole range of complimentary products in the line like serums should you wish to splash out on the whole suite.
Advertised
But it's very expensive people.  And for something that's sold through a catalogue, this moisturiser costs almost one euro per ml which is a shocking price.  All the packaging tricks to make it look expensive and worth the spend are here in abundance - the copy of the heavy glass Lancome Genifique packaging, the dark sophisticated colourway and the false bottom on the tiny pot of cream to make it seem bigger.  So yes, I like it.  But I like it for about a third of the price that it is selling for.
So a great moisturiser? Yes.  Worth the money?  No.
€26, available online or from Avon reps nationwide