 The Balm has done it again with The Smoke Balm Volume 4 Foiled Eyeshadow Palette - a gorgeous autumn/winter eyeshadow trio
The warm-toned and super wearable trio is a staple you will need in your makeup bags coming into the new season. What I love about this palette is that it's a perfect fit for your handbag for makeup on the run and comes equipt with a mirror for adjustments. Sometimes, three shades in one palette is just enough.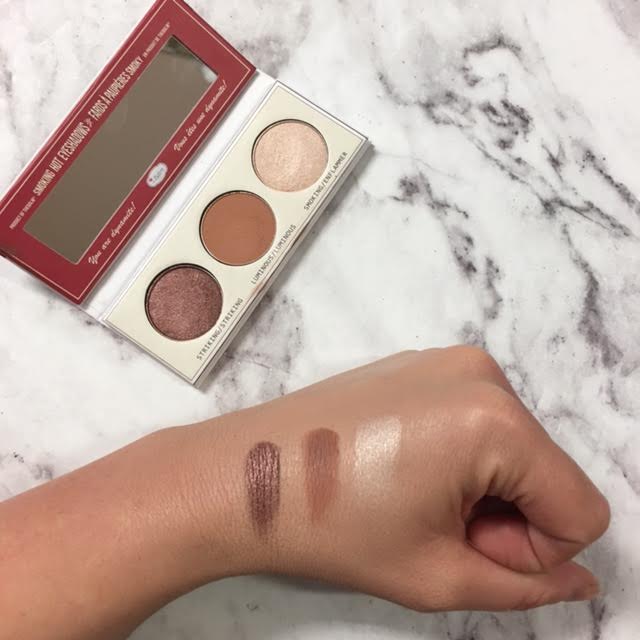 Advertised
L-R: Striking / Luminous / Smoke
The colour selection is gorgeous for most Irish skin types but especially those with blue and green eyes as the warm tones will really bring out the colour and make them pop. The pigment is excellent and the colour payoff is exactly as it looks. This palette is small enough to pack and versatile for both day and night time looks, so it's brilliant for weekends away.
The price is right, too. €14.50 for a flattering set is seriously good value. Because all three shades are meant to be used together: 'Striking' on the eyelid, 'Luminous' in the crease, and 'Smoke' as highlighter, you won't end up wearing one more than the others. Dare I say it, but it could be a very nice stocking-filler or Kris Kindle gift come Christmas.