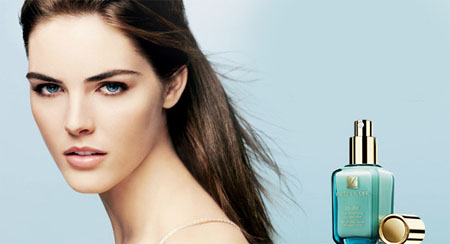 The one time being idealistic will actually get you somewhere is if you shell out €50 for Estee Lauder's reformulated Idealist, a pore minimizing skin finisher. Give this baby a month and they swear that you'll see a 69% improvement in the look of pores. Don't have time to wait? Slap it on anyway - immediately pores look smoother and less noticeable. And it's true - they do. It's a lovely product that I often use under my makeup and it really does give a smoothing appearance.
That's not all though. Idealist also has a few other tricks up its sleek sleeve, like three times more glucosamine than its predecessor, which helps skin to loosen the external bonds that bind dead, dulling and flaky cells to its surface. It'll also help banish flakiness and roughness, and it helps the skin to speed up its natural renewal process, encouraging quicker cell renewal - and that means a more glowing complexion for you. With continued use over time, it can also help to fade the look of dark spots and discolorations too.
Advertised
Plus, it's a pretty green colour and it'll look good in the bathroom. What more could a gal ask for?