 Now, this is a real 'here comes the science' post.
It's also a post about something genuinely new in skincare - and we don't get to say that too often.
RoC's a company that's always been hot on technology and effective ingredients like retinol but equally, the brand's been kind of shy about shouting about it. That's all changing with the launch of Sublime Energy, its new anti-ageing range.
I sat down with boffin Samantha Tucker Samaras a couple of weeks ago to get the back story. Over from America for the launch, she's associate director in research and development for Johnson & Johnson and is responsible for technology development to support ageless and body skin care technologies. In simple terms, she works to create new and innovative skincare, and this is super-new and super-innovative skincare.
The inspiration for the Sublime Energy trio of skincare products came from wound care. Scientists know that when skin is split, as it would be when you get a cut or a graze, the cells on either side of the divide send electrical signals to each other, with instructions to create new building blocks like collagen and elastin to repair the gap and heal the wound. In other words, Samantha says our cell-to-cell makeup is basically one great big communications device, and it's this network that's being harnessed in the products.
"We thought about how we could get this bioelectricity to work for topical skincare products,"  she told me. And you can immediately see how it could work - after all, this is what facial lasers do: wound to stimulate a healing response - but with more physical and financial pain. The idea is so smart and the possibilities are so endless in theory, but of course, as with anything new, this didn't happen overnight. In fact, the technology has been eight years in development.
Equally, the team didn't know how well sending signals to otherwise healthy skin would fare. Would anything happen? Nothing? One thing was certain, they knew they needed something to conduct the signals and that's why they created e-pulse technology, a major feature of these products, and which is used to send messages to the skin in the first place. It works to stimulate your skin's own rejuvenation process.

So that's why you're looking at two tubes in the image above: all three of the products (day, night and eye) contain a first-step activating serum gel which contains tons of tiny zinc and copper conductors to send those all-important bioelectrical communications to your skincells. "But they're not nano-sized," Samantha makes clear, "because we don't want them to be absorbed into the skin." Instead, suspended within a siliconey gel (that conveniently also acts as a makeup primer and skin-smoother), these fellers sit on the top layer of the skin.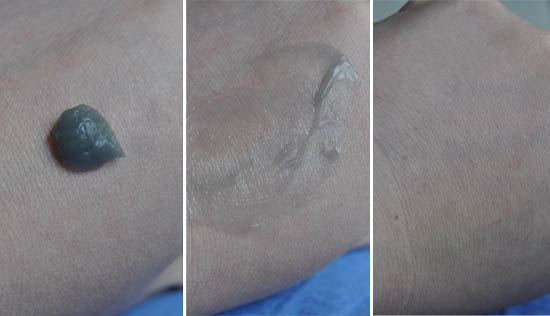 Here's the activator gel, and yes, I quailed a little when I saw it too. The grey colour is due to the zinc in the mix  but it rubs out to be completely clear, leaving a Smashbox Photofinish-esque, smooth, siliconey finish. Unscented, but it does have a slight smell.
Advertised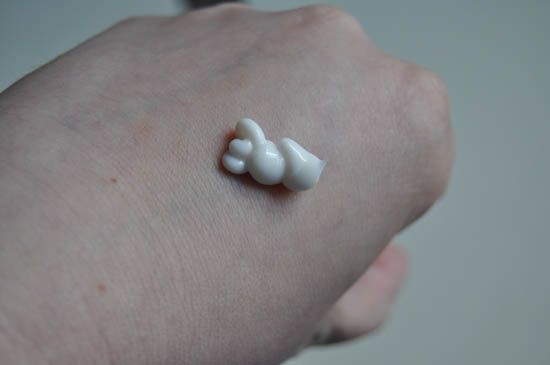 Once you apply the second-step moisturiser on top, the whole shebang activates, much in the way that epoxy resin goes to work when you combine its two component parts. The results? RoC says these products deliver. Part of that is to do with the fact that the moisturiser contains pearls which add an immediate luminosity to the skin, but it's the e-pulse technology that's really doing the trick here in the sophisticated way it can "tell" the skin to begin a healing response. That, the brand says, then results in more lovely elastin and collagen plumping up your skin, and a less Sharpei-d appearance for you.
In trials, 100% of 1000 women found that there were absolutely no adverse reactions from usage of the activator serum - good news for reactive types. A smaller trial of 34 women over eight weeks netted pretty decent findings too (70% saw an improvement in crows feet, for example), and Samantha says that most people do notice a fairly immediate effect.
And here's what you really want to know:
Who's it for: while you're unlikely to want to use this if you're a teenager or 20-something, girls hitting and past the 30 mark will be interested in what this can do - and equally, what it can prevent
What does it cost: surprisingly affordable given the science, the eye product is €39.95, the day product (which contains an SPF20) and night product are both €49.95 each
When can I get it: find it in pharmacies from 14th September, but Dubliners get a sneak-preview next week - see below.
So, any downsides? Well, yeah. I wasn't terribly keen on the fact there's a two-step process as it's just a little clunky and may put some people off, even though it doesn't really take any significant extra time - you don't have to wait for the serum to dry for example. That was a question I put to Samantha though, who'd clearly heard the query before. It wasn't possible for them to encapsulate the zinc and copper serum within the moisturiser without it activating, and the whole point is that Sublime Energy does its work where it needs to - i.e. on your skin.
My other bugbear is the not very attractive grey activator gel. It's not a particularly pretty item to put on skin, but in use it is - to use one of my fave beauty buzzwords - very cosmetically acceptable and as mentioned above, will provide a base for makeup.
My last word on Sublime Energy is that this is a really promising innovation and my niggles above are just that - niggles. I also think that if you try this and find it works for you then you're probably not going to give a fig about whether two-step grey serums are pretty or extra hassle. Because you'll be off asking people to guess your age so you can dance around in glee when they come in younger.
Tell us what you think of all this new-fangled carry-on in a comment, and read on to find out about RoC's pop-up shop.
RoC POP-UP SHOP
Advertised
Next week, RoC is taking over 33 Wicklow Street, Dublin 2, for a pop-up shop that'll be open from Monday 16th Aug to Friday 20th between 10am and 4.30pm daily. While you won't be able to buy, you can get a preview of the products and chat to experts, get to try the product (with makeup artists on hand to repair your maquillage) or possibly even win some prizes.