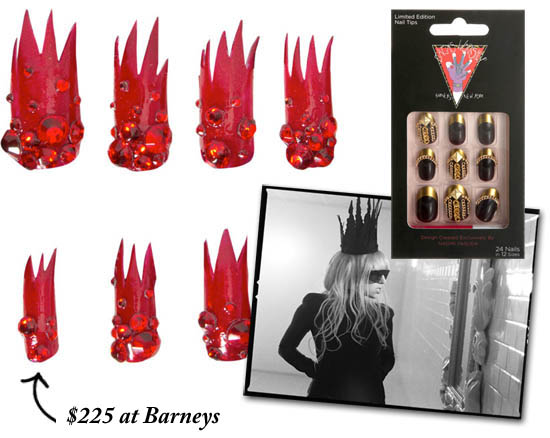 If you've got a spare $225 lying around the place and fancy getting your paws on some snazzy false talons from one of the world's foremost nail artists, you're in luck: that's precisely the asking price for a set of limited edition stick-on nails created by Naomi Yasuda for GaGa's Workshop, the popstar's pop-up retail space at Barneys New York.
Don't all rush together now, people. Stampedes are not cool.
Alternatively, you could just try your hand at my DIY version of the rather Christmassy 'Flame' design, created exclusively for Beaut.ie if you don't mind.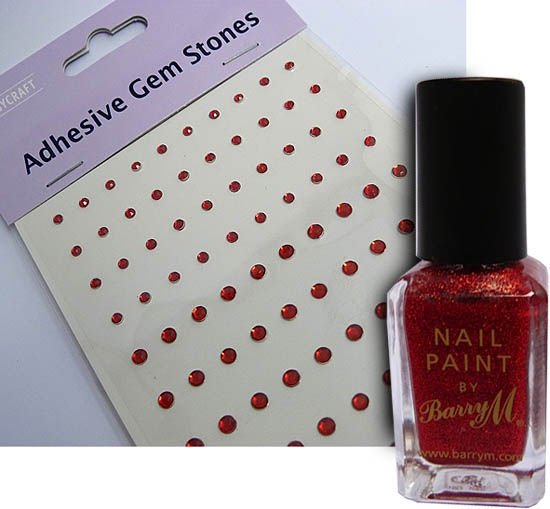 You'll need:
Scissors
False nails that are quite a bit longer than you'd usually wear – "Short 'n' Sporty" won't cut it here
Nail glue/adhesive tabs
Red glitter polish
Red rhinestones in a variety of sizes (I got mine in a craft shop)
To do: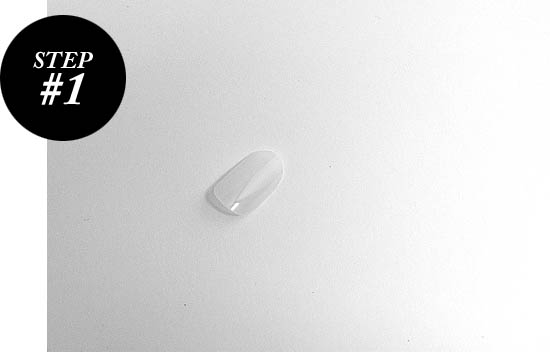 Advertised
1. Select ten false nails that best fit your digits. Don't worry that they rival X Factor contestant Misha B's lone pointy index nail in length.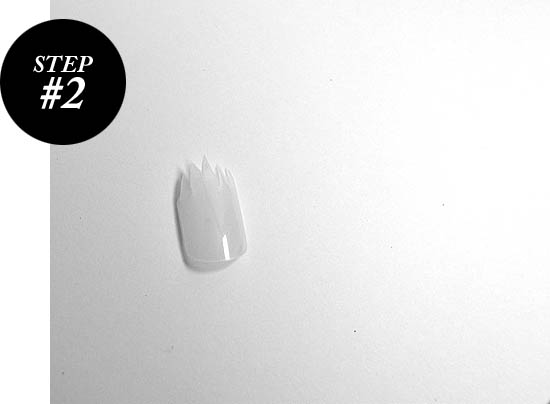 2. Get busy with your scissors and snip vertically into the tips, removing roughly triangular sections of false nail to create the flame silhouette. For best results, vary the depth and angle of your cuts: you don't want them to look too uniform. Also, ensure that none of the incisions are so deep that they'll reveal your natural nail when you stick on the falsies.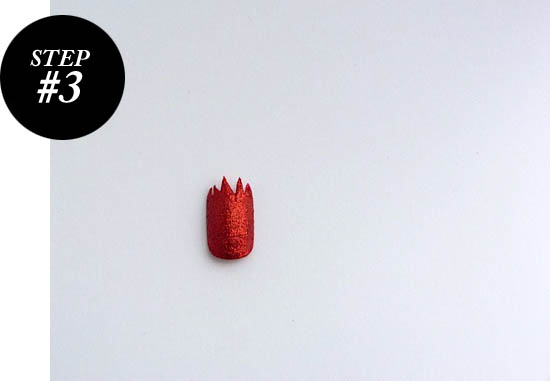 3. Paint the nails and allow to dry. I used two coats of Barry M Red Glitter, ensuring that I covered the cut edges of the flames as well as the false nail bed.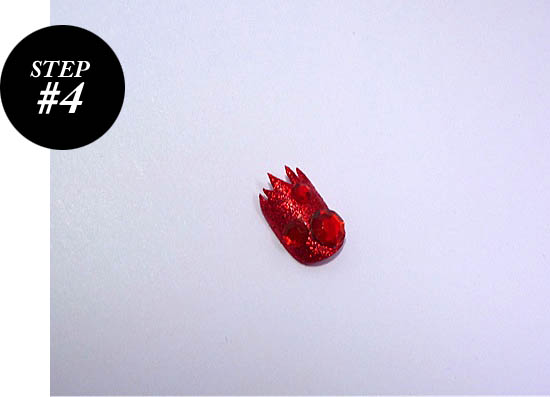 4. Use nail glue to apply the rhinestones, placing a cluster of larger stones at each nail's base and a sprinkling of smaller ones towards the tip.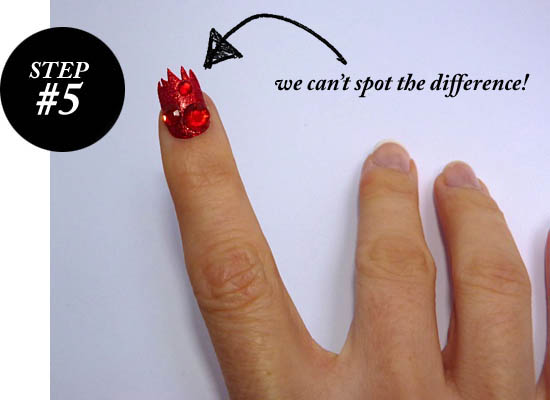 Advertised
5. Affix to your natural nail with nail glue or adhesive nail tabs.
Those who actually like to use their hands or don't fancy explaining their jagged red tips to everyone they meet can easily tone down the look simply by wearing the red glitter on natural nails, applying each rhinestone with a drop of clear polish rather than glue, and sealing the whole lot with a top coat.