 Regular readers will already know that I'm a big advocate of multi-tasking beauty products. They make for a speedier morning routine (I'm such a snooze button person), and when it comes to work, they mean carrying fewer products, ultimately making my kit bag lighter - a godsend when schlepping across town between jobs.
But, what if I were to tell you there's a product that could not only save you time in the morning, make your skin feel and look better but also keep your makeup in place for the day, would you want it? Of course, you would.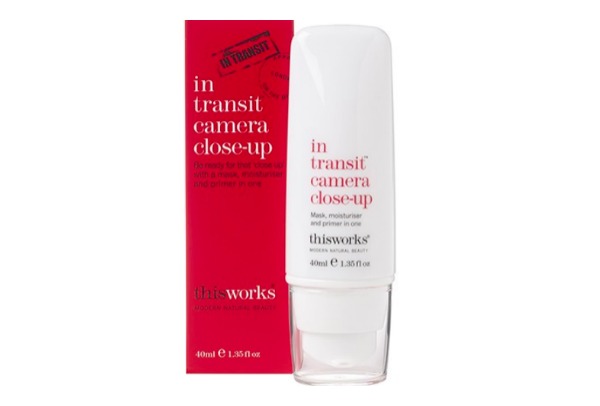 Allow me to introduce one of my very favourite things: This Works In Transit Camera Close-Up (€39.50), a lightweight formula which can be used as a face mask, moisturiser, eye cream and makeup primer. Sounds good, right?
What they say makes it so special is the "Bio Boost" formula, a "powerful new blend of repairing plant oils, Hyaluronic Acid, Argan and Starflower Oils plus a hit of Caffeine." What I know, is that it smells lovely, leaves your skin feeling fresh and also perks it up when you (and it) are not feeling the brightest.
Advertised
I'm always a little wary of anything that can apparently be used on eyes as well as the face (after getting some congestion from previous products making the same claims), but after using it for a few months, I've had no issues at all. For anyone wondering if the In Transit Camera Close-Up works for your skin type I'd say it's great as a primer for anyone and alone works well for combination skin, but if you've got particularly dry skin a little moisturiser underneath may be required.
All in all, you have to admire a brand like ThisWorks - I mean, it's such a bold statement, isn't it? I don't think I'd be brave enough to name my company that, but I must admit, this really does work.
Have you tried this? Would you?