 Lack lustre, tired, dehydrated skin; we've all been there and it's no fun. But what if I were to tell you, there's a way to get your glow back for less that the price of a latte? Would you be interested? Eh, yeah! Enter then my new best friend Garnier Moisture Bomb sheet masks (€2.09 each).
For those who aren't familiar with sheet masks, they're basically a light cloth or paper saturated in skin loving ingredients that you place over your face and leave on for 10-15 mins. Beauty addicts will know that we have the K-Beauty world to thank for these, because as always, where they lead the rest of the world follows.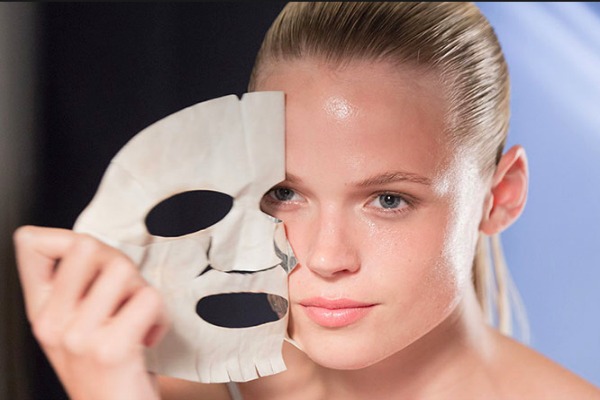 So far, we've seen luxury versions hitting the market including Estee Lauder's Advanced Night Repair PowerFoil mask (which everyone was going bananas about) and also Shiseido Benefiance Pure Retinol Intensive Revitalizing Face Mask, (€64 for a pack of 12) but Garnier's Moisture Bomb is the first budget version to really hit the mark. But what makes sheet masks any better than a traditional mask? Well, for a start, they are single use, which makes them great for travelling as there are no jars/bottle to be dealing with. Also, the amount of product specifically measured so you aren't wasting or using up too much of your beloved mask.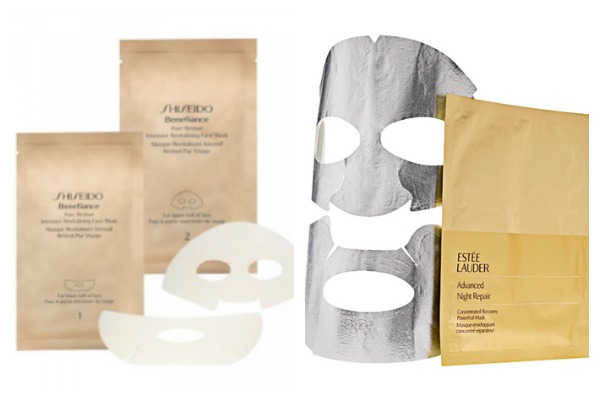 Advertised
The Garnier Moisture Bomb mask comes individually wrapped and has a special blue protective layer on it to stop the sheet from ripping as it is applied to the face. Once you have it in place, the blue layer peels away so you can position the sheet on your skin for better absorption of product. There's a real feeling of freshness when wearing it, and you can feel your skin drinking in the light, fluid texture.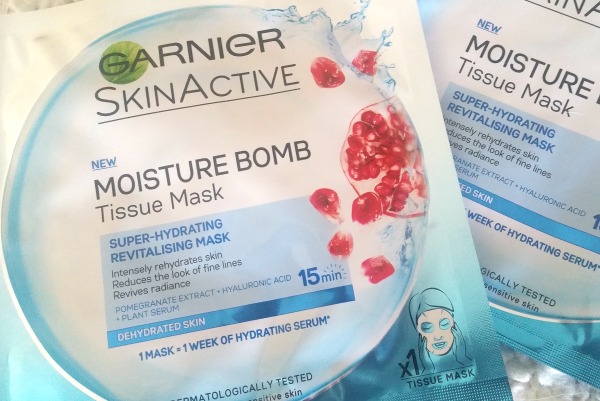 There are conveniently placed eye/nose/mouth holes too to avoid feeling like you'll suffocate, but the upshot is, you will definitely look like a serial killer from an '80s horror flick so best leave this for times when you're on your own (or have warned your kids/flat mates/husband/wife etc).
I tested it out on a Friday night and found my skin looked great for a couple of days so while it's not a cure-all, it's certainly a purse friendly quick fix if you need to perk up your skin for an event or special occasion. For maximum effects, I'd recommend trying this out in the morning (if possible) as the results are immediate. Skin looks smoother, more radiant, glowing and perfectly prepped for applying make-up. Not too shabby for under €2.50!
Would you give this a go? Have you?