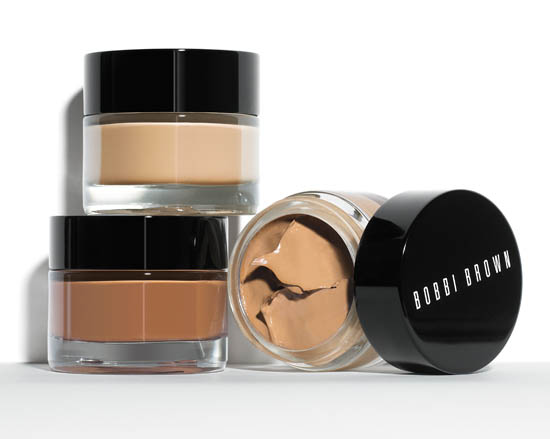 Out from the queen of yellow-toned base this month is an anti-ageing foundation-cum-hybrid skintreat: Bobbi Brown Extra Repair Foundation SPF25, €52, comes in 16 shades, and has lots of interesting little attributes up its stylish sleeve.
Or in its glass pot. Y'know, whichever.
Firstly, know this: this stuff is thick. Unctuous. So dense, in fact, that I'm guessing no pump could handle it, and if you've ever used any of Bobbi's Extra skincare products, you'll immediately understand why - they too are butter textured and super-rich.  Extra Repair Foundation is pretty much a colour and care extension of that line, so it's pitched very firmly at a more mature or very dry skintype that needs that little bit extra.
Needless to say, January is a great time of the year to launch this.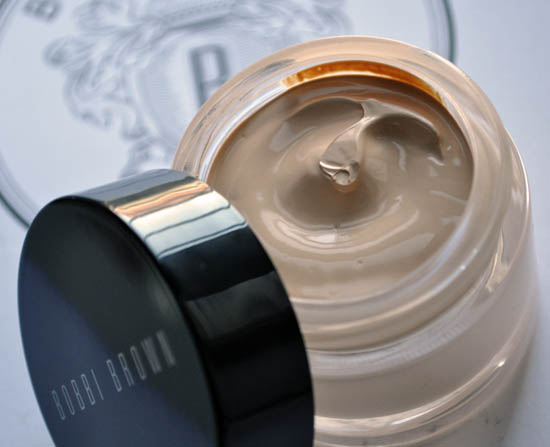 Shade Beige
With peptides, a water-in-oil emulsion (the same kind of formulation used by Nivea and Creme de la Mer), shea butter, lots of humectants and water attractors like hyaluronic acid plus antioxidants in the form of Vitamin E and a good SPF level of 25, this is designed to roll up hydration, protection and coverage concerns, delivering a dewy, moist finish. It is not, therefore, one that an oily, sebum-prone skintype will go for - it'll slide right off.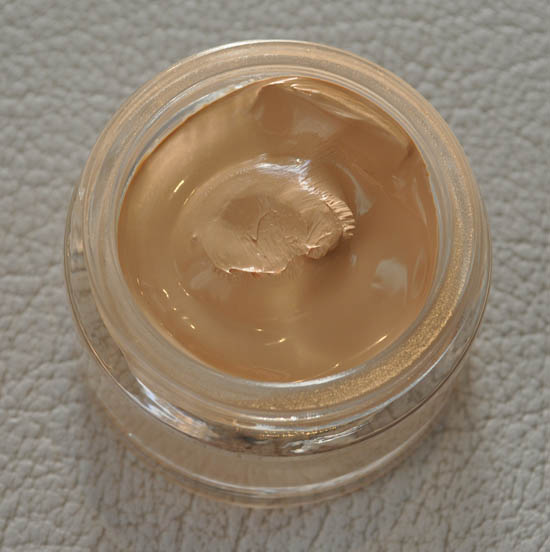 The shade I was given at the press launch, Beige, is too dark for me to use so this post is more a general information piece about the line as opposed to a review.  As far as I know, I may be getting my matched colour  (porcelain) to trial - if I do, I'll let you know what I reckon fo sho.

Advertised
The shade choice
But what I can tell you is that this feels gorgeous.  Comforting, hydrating and lovely on the skin, it delivers a finish that is glowy and flattering to a drier skintone or one that's a little older because it helps to blur the eye past those lines that a more matte base can sit right into. The result is quite sheer - you're not getting a lot of coverage here but that's never a Bobbi Brown aim anyway, cos she's so into concealing the wonky bits and lightly skimming the rest.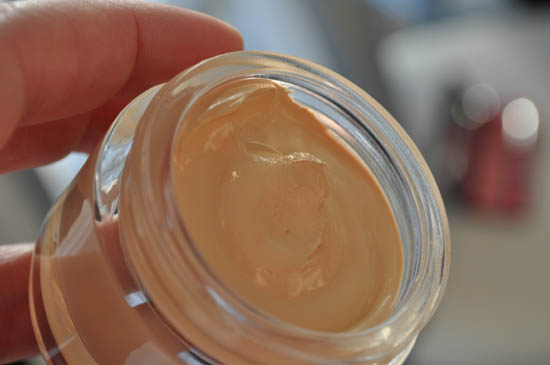 In a way, this is very BB Cream-ish: glowy, light coverage, skincare benefits and lots of SPF. Benefit? Tons of shade choices make it a better pick than the others that have so far hit the market here, but of course the brand is making no such BB claim, that's just something that's ocurring to me.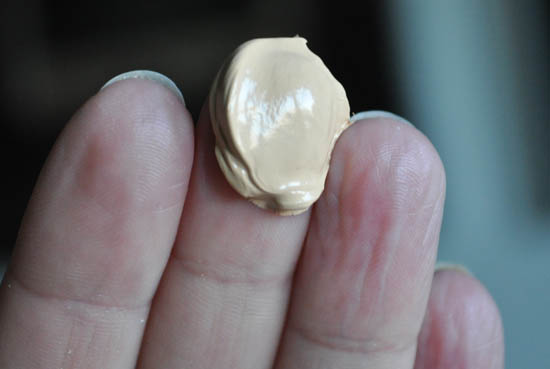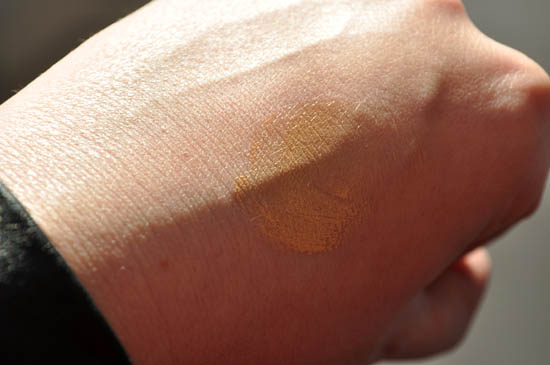 A very light swatch of one of the medium-toned shades, taken at the (brightly lit!) press day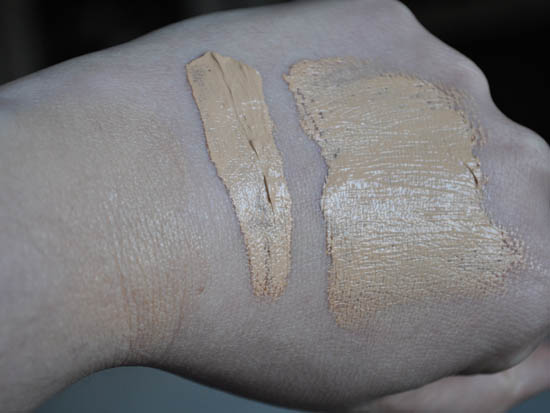 Shade Beige well blended, left, and thickly swatched, middle and right.
Now, all that said, there's one thing left to mention about this, and it needs saying. It's great that there are skincare benefits in here and peptides are something I particularly like as they promote collagen production, but if you want the actives like peptides to perform for as long as possible, then avoid digging fingers into this - and this goes for all pot-based skincare really. Open and close the lid as fast as you can; scoop product out with a clean implement like a Q-tip because oxygen and dirty paws will cause the anti-ageing ingredients to degrade and become ineffective long before you get to the end of the jar.
Advertised
Oh sure, you'll still have your colour component and the product will be 100% fine and perfectly grand to use, but this is why it's better to have products containing actives and anti-agers in pumps. As I've said above, this is too thick for a pump, and at the price, I'm guessing a lot of women want the luxury of glass and a lid.
All in all, a nice launch from Bobbi Brown and worth a look the next time you're passing a counter.
Get Beaut.ie Delivered
Stay updated with Beaut.ie newsletters full of the latest happenings at Beaut.ie as well as great offers and things we think you might find interesting .