 According to Coco Chanel herself, "A firm body will always have allure", and this is what has inspired the creation of Chanel's new Body Excellence range of five complementary products.
The range includes an ingredient called Purple Bengle, a first for Chanel skincare. They have extracted the essence of the plant using their own special polyfractioning technique, and this has been proven to be much more effective in usage than a botanical active ingredient extracted using traditional methods.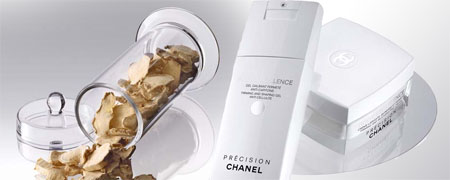 Advertised
The five gorgeously packaged products in the new range are a Firming and Shaping Anti- Cellulite Gel (€55) which has a triple action to smooth dimpled skin, promote drainage and re-tone skin. There is a Firming and Rejuvenating Cream (€75.00) which is an anti-aging body skincare product that has a powerful firming action that works instantly, delivering comfortable skin that feels toned and smooth again. The Firming Moisture Milk (€45) is intended for everyday use, and provides non-stop hydration that uses pigments to leave your skin looking beautiful. There is also a Revitalising Smoothing Scrub (€38.00) which is a high performance combination of exfoliating beads and softening and protective ingredients, and a Nourishing and Rejuvenating Hand Cream (€45.00) which is a complete skincare solution for hands - it fights the signs of aging and protects against the elements.