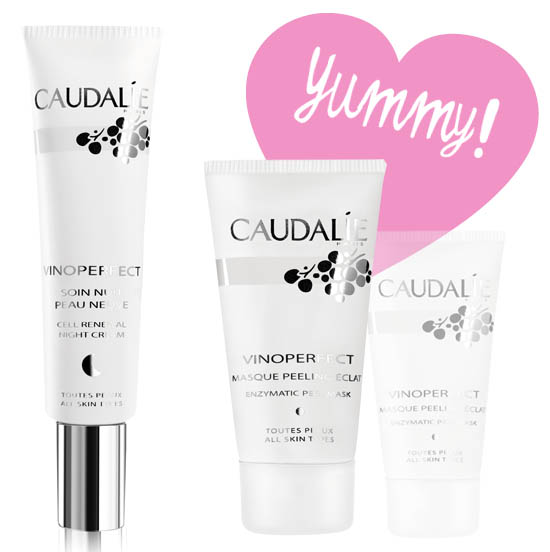 I've been a Caudalie fan for a long time and I always like to keep an eye on new products in the range, so I was very interested when Vinoperfect Cell Renewal Night Cream, €35.80, and Enzymatic Peel Mask, €28.80, were added to the range (both are reformulated and renamed products that were previously available, but neither of which I had tried).
Promising to give an "even, fresh and radiant" complexion, both products use viniferine (an ingredient that comes from grapevine sap) to lighten and prevent dark spots, an exfoliating complex of papaya enzyme and glycolic acid and grape seed oil and hyaluronic acid to nourish and hydrate.
My skin tends to be a bit sensitive, so I usually hesitate when I see words like "acid" and "peel" on skincare products, but both products are fairly mild and are recommended for all skin types.
So far I've been using the night cream on alternate nights (until I was sure it wouldn't bother my skin) for a week and have used the mask only once. Initial impressions are good: the texture of the night cream is lovely - it sinks in, leaving a matte finish and my skin feels nourished. I do notice a tingle from the glycolic acid, but it's not harsh and there's no redness as a result. The mask is similar - a cream formula that wipes off easily after 10 minutes, leaving my skin smooth and soft (and again slightly tingly, so I didn't use the night cream afterwards).
Advertised
It's early days yet, so I can't really comment on the claims, but I'll definitely report back in a few weeks to let you know how radiant my complexion is looking!
New to Caudalie?