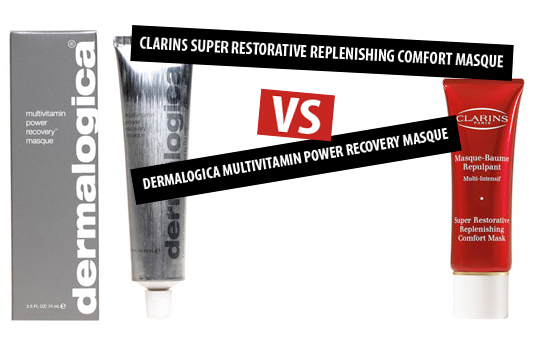 The peachness of Clarins new mask was slathered over my phisog as I (nearly) came face to face with the postman the other day.
Super Restorative Replenishing Comfort Mask is a lovely product - and a great anti ageing product. It's firming, hydrating and leaves your skin silky smooth. Spread it over your face and neck, leave for ten minutes and with ingredients like shea butter and mango you can feel your skin calm and plump up. When you touch your skin afterwards it feels so smooth and soft. Clarins are masters at the whole silky- smooth - perfect- base- for- makeup skincare.
However the Dermalogica Multivitamin Power Recovery mask - or the orange burns victim mask as we call it still rocks. Why do we call it the burns victim mask ? Because that's exactly what you'll look like when you're wearing it - orange, dripping and disfigured. Not one to use in the first stages of a new relationship, or indeed to receive post in while dressed only in your knickers.
Advertised
It's probably the best loved Beaut.ie face mask. Nothing can beat it for packing that hydrating, juicy, delicious smelling punch. Post hangover when your skin feels dry and you woke up with your face stuck to the pillow thanks to last nights non makeup remover antics it can give you an instant glow.
So what's the verdict? Both good masks but the Dermalogica is best for a quick fix while Clarins packs a great anti ageing punch.
Chose Clarins for firming and plumping and for more mature skin - great for improving tone.
Choose Posh Spice fave Dermalogica Multi Vit, for for nourishing rehydration at any age. (We also rate this Dermalogica masque for rehydration)