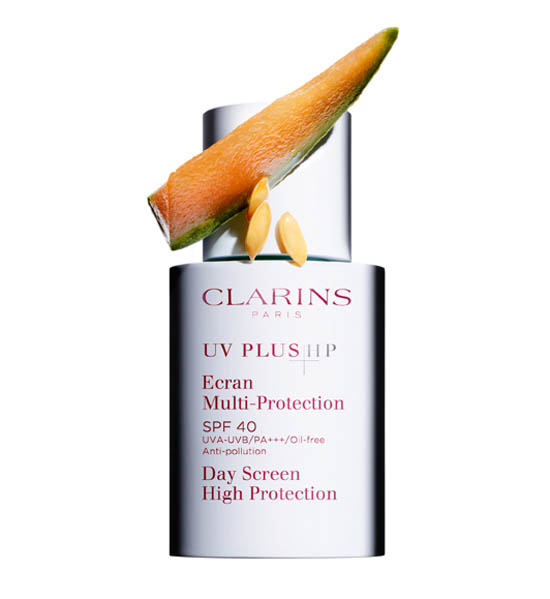 Clarins UV Plus HP Day Screen SPF40, €36, is one of the brand's best selling products. A number of you are already fans, and I decided to give the overhauled version a go recently. It's a non-chemical sunscreen that contains 100% mineral sunscreen filters in the form of titanium dioxide, together with delicious-sounding and antioxidant rich organic cantaloupe melon extract to fight free radicals.
Oil-free, with UVA and UVB protection, it's intended for everyday wear: the texture is that of a lightweight fluid and it's been formulated to leave an invisible veil rather than white mask of protection on skin while also allowing it to breathe.
Basically, the ultimate daily use facial sunscreen. I had high hopes for this one.
Advertised
My cantankerous, hard-to-please skin, however, was unconvinced. Remember those monstrous spots I told you about last week? Well, they all sprouted within days of starting to use Clarins UV Plus, and only stopped their seemingly relentless march across my chin and shagged off when I dropped it from my routine. Bah.
I can see how normal-to-dry skins that aren't prone to acne flare-ups might consider this to be their Holy Grail sunscreen. There's no question that it's elegantly executed - not leaving a white cast on skin, playing nicely with make-up - and the added skincare benefits are an obvious boon, but sadly my quest continues.