 Bags, dark circles – call them whatever you like, the truth is that we don't really want them and I can't remember a time when they were ever in vogue, I mean, even the "Heroin Chic" look in the 90s was more about hollows of cheeks rather than eyes. Anyway, I'm off on a tangent here, sorry – my original point was; dark circles = bad, brighter eyes = good.
So, what can we do to rid ourselves of the dreaded under eye bags? As Laura pointed out on a few occasions, the whole thing is genetic which is a bit of a bummer really, but that's not to say it's all a lost cause. Certain eye creams can help to relieve symptoms, a good night's rest can work wonders and then there's my personal favourite: concealer.
We all have our favourites (tell me yours in the comments!) but here are 3 of mine which I've found are particularly good having used them on multiple skin tones, textures and ages over the years. I know they aren't the cheapest options (check out those picks here and here) but one thing I will say – a little really does go a long way.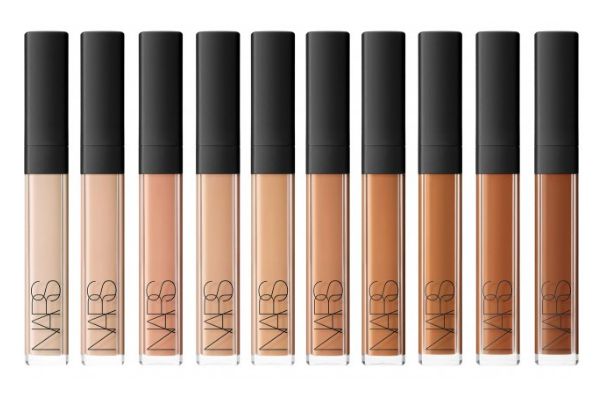 NARS Creamy Concealer: available in a variety of shades this is one of my must haves when it comes to covering dark circles, on both myself and others. I find the shades more universally flattering than some other brands and when it works, it works wonders - but I've heard some people say they find it can be a tiny bit drying, so if you find that happens, pop a bit of eye cream on first. (€28)
Amazing Cosmetics Amazing Concealer: Another cult favourite and one I wouldn't be without in my kit. I love it because it not only works under eyes but also on broken capillaries, blemishes and discolouration. More good news, it comes in 10 shades. (€24.95 from Cloud10 Beauty).
MAC Pro Longwear Concealer: A staple in most make-up artists' kits, the highly pigmented formula is easy to blend and once you've found the right shade for you, it looks natural while still giving coverage. (€23)
Advertised
As a final thing, I'll just talk about application; generally on myself I would apply a concealer with my ring finger, patting it in for a smooth finish. When working with clients I tend to buff on product using a fluffy brush such as the MAC 217 and then if it's needed, use a flat head to pat on extra product, finishing off with a dusting of really fine powder (Laura Mercier Secret Brighting Powder is my favourite) but you can use any normal translucent powder too.
Are you a fan of these cult classics or have you found a highstreet gem?
*Model image by Aaron Hurley @Daylight44studios