 You know those times in life when your skin just won't play ball? When your normal skincare just isn't cutting it? (If the answer's no, stop reading - there's nothing for you here, 'cept a whole big pile of envy). Well at those times I like to bring out the big guns: cosmeceuticals.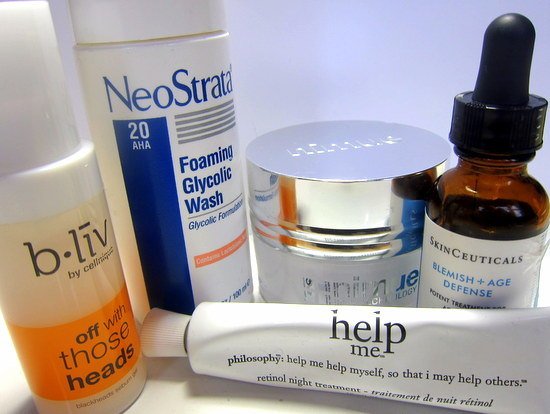 These are products that contain a combination of active ingredients, at concentrations that claim to be so potent that they actually bridge the gap between cosmetics and pharmaceuticals.  Sometimes you need to take those claims with a pinch of salt, but the best products in this category will contain anti-ageing ingredients such as vitamins A, C and E, with glycolic, lactic or salycilic acid (and we've talked about what these ingredients actually are - and do - in this post here).
Used in the right way they can have a dramatic effect on the condition of your skin - smoothing, softening, plumping and even reducing acne scarring and fine lines. They're expensive though, and there are heaps to choose from, so today's post is a roundup of tried and tested products that have worked for me. But first, a cautionary tale - the first time I used glycolic acid on my face, I jumped straight into using it twice a day and had a really bad reaction. I've since learned that the best approach is to take it slow- if you're incorporating a cosmeceutical into your routine, try it once a week, then twice, and build up to everyday use.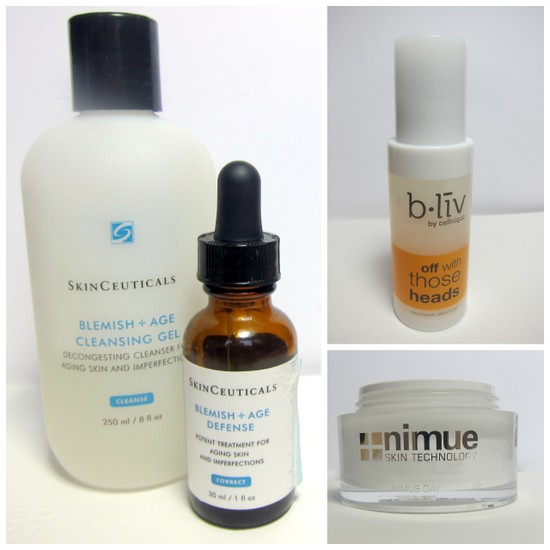 That word of warning aside, here are some of my favourite products in this category.
ONE Neostrata is probably one of the best known cosmeceutical brands: we're big fans and we've talked about them loads here on the site. The winning formula of powerful ingredients and cutting-edge science means their products really deliver - just make sure you're using the right combination for your skintype. I love their Foaming Glycolic Facewash but I only use it a few times a week - it's all my slightly sensitive skin can handle. It's around the €30 mark and it really works to declog the pores and refine the texture of my skin.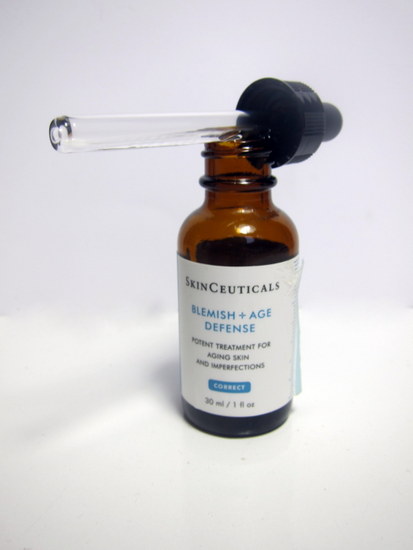 TWO Skinceuticals are another science-led, extremely potent skincare brand that I've found to be very effective - particularly their Blemish and Age range. The star product is the blemish and Age Defense, an oil-free serum that combines 2% dioic acid with an alpha- and beta-hydroxy acid formulation. It's expensive at €88, but I would happily pay that to fight spots, even out my skintone and reduce the appearance of fine lines and wrinkles.
Advertised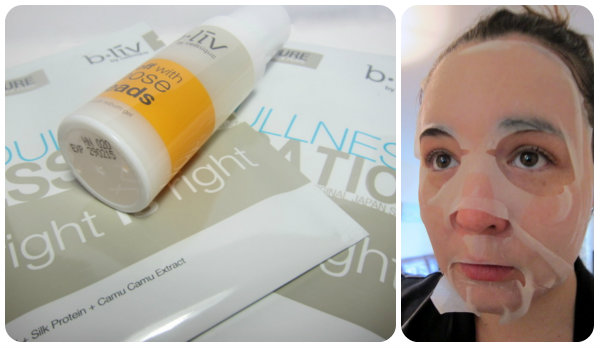 THREE BLiv is the little sister brand of Cellnique Cosmeceuticals  - at the moment we can only get hold of both brands here in Ireland through their website, and prices are in US dollars. They sent me a few products to try and I really liked their blackhead clearing gel, Off With Their Heads ($49.00) along with their pearl silk mask, Bright Is Right.  This is perfect for my dehydrated skin - it smooths, restores radiance and adds moisture. The key active is black pearl powder ($30),  which is a source of amino acids and minerals. It does look fairly ridiculous, but hey, it works!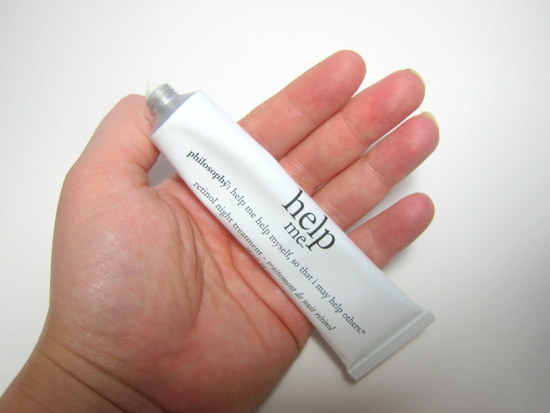 FOUR When my prescribed Retin-A ran out, I turned to Philosophy's Help Me (€47.50), a night treatment with time-released retinol. While the concentrations will obviously be much lower than a prescription retinol cream, so too are the side effects - this isn't harsh on my skin but does a good job in clearing congested pores and smoothing skin texture. I'm also a fan of the brand's exfoliators and peels.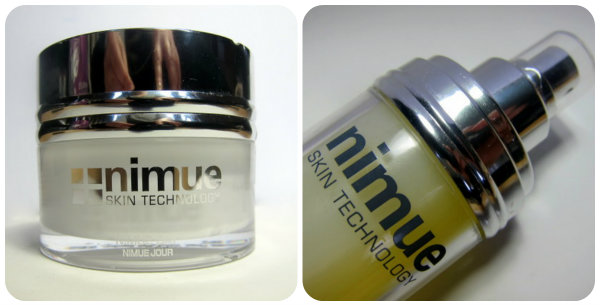 FIVE Nimue is the most recent brand of cosmeceuticals I've tried  - they specialise in treating skin that's environmentally damaged, problematic, hyperpigmented or sensitive, and their products are backed up by extensive research and clinical data. I was given the day cream and conditioner and I'm using 'em daily - after just a few days I saw an improvement in the clarity of my skin. They both contain AHAs - Nimue Day (52.30)  has replaced my regular moisturiser, while I use the conditioner (€41.50) as a toner, sweeping it over my face with a cotton pad before the day cream.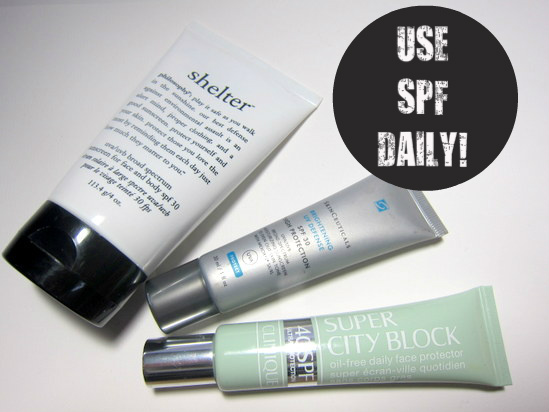 Remember, these products all work to resurface your skin so it's VERY important that you use a decent SPF with them - I'd recommend Philosophy, Skinceuticals or Clinique's City Block, which I've found all work well under makeup.
Advertised
Tried any of these, or do you have any cosmeceutical recommendations of your own?