 I'll happily confess that I'm obsessed with skin. Mine, and everyone else's. It's generally the first thing that I notice about a person, and, when it's nice, the single most attractive aspect of them (for me). It makes sense then that my obsession translates to a skincare routine that is nothing less than militant. Almost embarrassingly so.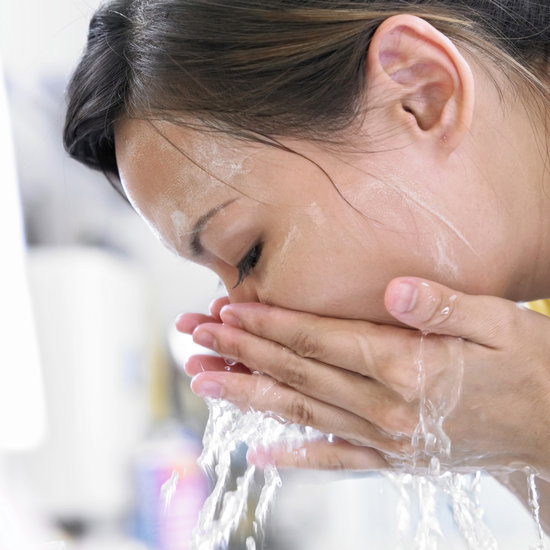 In other words, you're about to get a window into just how obsessed I am with my skin. And, how much of my income is spent on my skin ever before I apply any makeup. I genuinely take it very seriously, and the regime I use keeps my skin in pretty good fettle most of the time (there are always going to be bad patches - damn you period face!)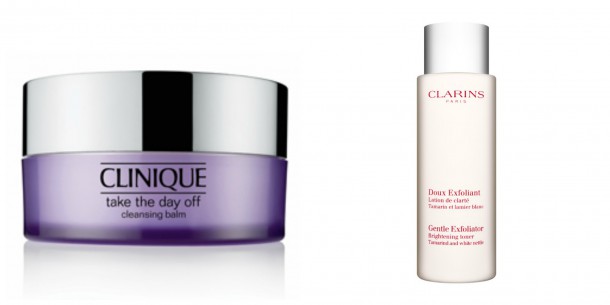 Every day
I always use an oil-based cleanser morning and evening. I have a history of acne and it does flare up now and again, but the idea that oils should not be used on oily skin is a total myth. It will not encourage increased oil production. In fact, many products targeted at acne (which contain alcohol - almost all do) increase oil production - they dry out the skin and the sebaceous glands become hyperactive to compensate for the dryness. I always cleanse twice in the morning and twice at night.
My favourite cleanser is Clinique's Take the Day off Cleansing Balm (€28). There is nothing harsh in it at all.
I follow this with a toner - I use Clarins exfoliating toner (€31). It does contain AHAs which make the skin sensitive to the sun. I compensate for this by wearing sunscreen (factor 50) every day, all year round.
I hate old fashioned astringent toners - they are alcohol-rich makeup strippers. We don't need them any more - modern cleansers are efficient enough to remove all makeup and grime if you double-cleanse. Modern toners should (preferably) be alcohol-free chemical exfoliants; I want to apply products which encourage cell turnover in my skin.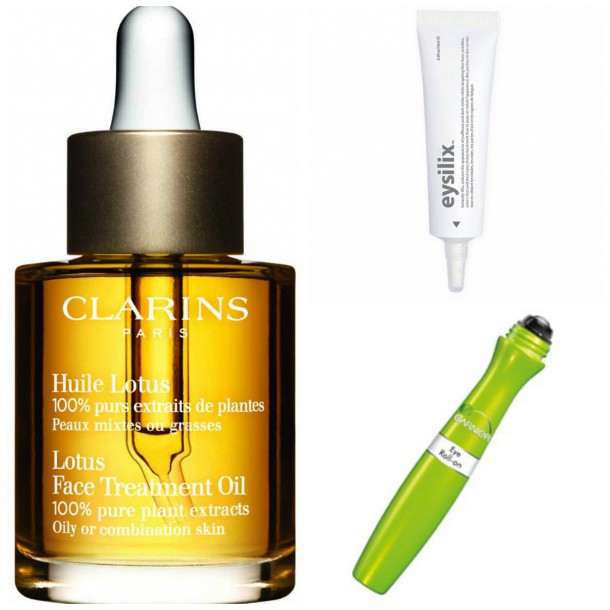 Eye cream is always important as the skin here is the most delicate on the face. I use Indeed Labs Eyesilix (£24.99) at night. If I have puffy morning eyes, I'll use Garnier's Caffeine Eye Roll-on (€13.69).
Since my skin is oily, I will then apply a light but hydrating moisturiser - I like Dermalogica's Active Moist (€40.99). If I'm using a richer hydrating moisturiser at night (I've recently discovered Kiehl's Super Multi-Corrective Cream -€56- and I love it), then I'll apply Indeed Labs Hydraluron serum (€32.50) underneath. It hugely increases the efficacy of any products you put on top of it. I can feel the difference in the morning.
This is my routine every other day. The daytime steps are always the same, though sometimes I'll substitute one product with something new or different. I'd describe these steps as maintenance. Every other day at bedtime, though, I make sure to see to my skin's other needs!
Advertised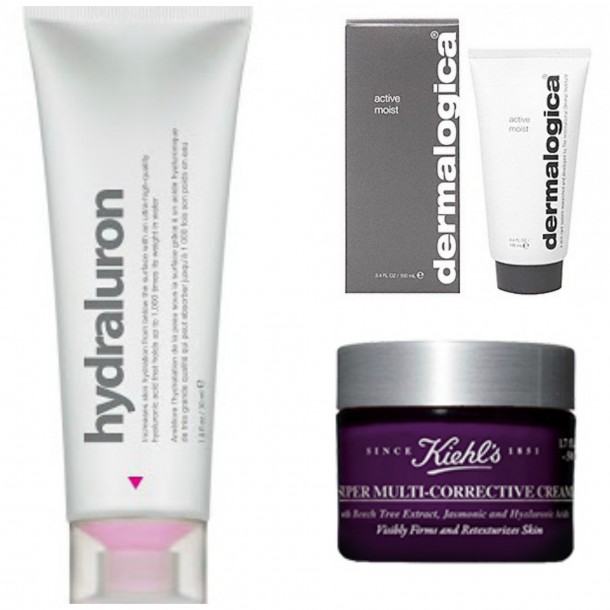 Once a Week
Though my skin is oily, it does sometimes become a bit dry. To keep on top of this I'll apply an oil once or twice a week. I like Clarins Lotus oil (€39.50) for oily or combination skin. If you're using an oil, be sure to apply any serums under the oil - obviously oil creates a barrier on the skin - if you apply your anti-aging serum on top it won't do anything but sit there! Keep in mind too that Hydraluron, though brilliant, is only effective underneath water-based products. It grabs water - so it won't do anything if you apply oil on top.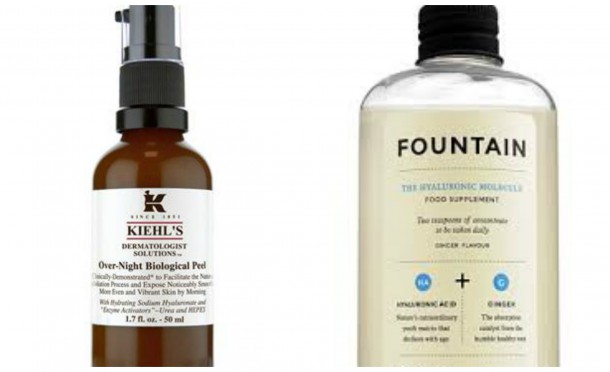 Three Nights a Week
I credit this step with keeping my skin clear (along with daily toning). Since I started doing this  year ago, my skin breaks out far less and less severely. Three nights a week, I use an overnight peel. I don't like manual exfoliators - they can cause broken capillaries and often foam on contact with water. Anything that foams is bad news for my skin because it contains alcohol which sends my skin into oil-production overdrive!
I use Kiehl's Over-Night Biological Peel (€55). It uses enzymes to basically digest the dead surface cells on your face. It doesn't tingle or hurt at all and has a strange, cloying texture that makes you think it won't work. It does - it helps to keep my skin bright and prevent clogging. Despite its weird texture, it doesn't clog the pores - it's non-comedogenic.
That's about it, apart from the odd skin supplement - I've recently been trying Fountain's Hyaluronic Acid Supplement. And yes, it's certainly rather a lot. What's your skincare routine, and does mine horrify you? To the comments!
Advertised