 Oh God.  Another foundation type to confuse the bejaysus out of us.
There's a new kid on the alphabet cream block, and this one has the name most likely to make 12-year-old boys everywhere snigger. A DD cream certainly sounds like something that should have boob boosting qualities, but in fact it's another skincare-slash-make-up hybrid and has nothing to do with the breastesses at all.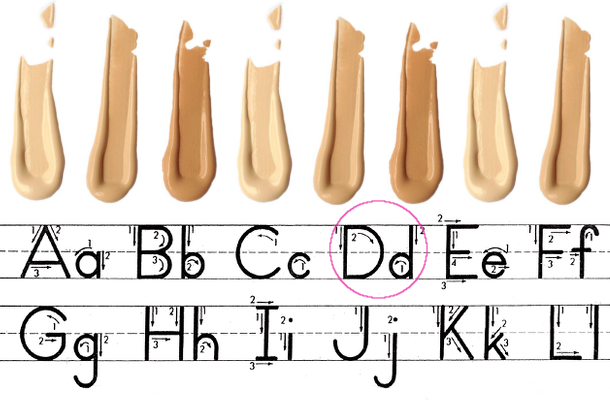 Where BB (beauty or blemish balm) creams are essentially next gen tinted moisturiser with added benefits and sun protection and CC (colour correction) creams additionally offer a fix for sallow or dull complexions and redness, the focus with DD creams is on anti-ageing. What the acronym actually stands for seems to be varying by brand, with "dynamic do-all", "disguise and diminish", "dramatically different", "daily defence", or "dermatologically defining" all being bandied about in the last couple of months for the initial Stateside launches.
Advertised
Confusing, I know.
However, they all have anti-ageing claims in common, promising to reduce fine lines and wrinkles with sustained use, and they seem to be trying to combine the best bits of their predecessors, too. It looks like they'll provide more coverage than BB creams, bringing them closer to true foundations with broad spectrum sunscreen and skin treatment ingredients.
Whether DD creams are a genuine evolution in the Sesame Street make-up game or an attempt to piggyback on the success of their predecessors remains to be seen, but will you be tempted to try them when they hit the shelves?