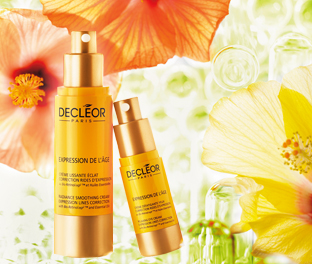 Decleor have done it again with this new range. I'm using it and I'm loving it.
These gorgeous little bottles of sunshine are specifically designed to prevent you from losing your glow from the age of 30 onwards.
Advertised
Full of science that's been proven to work, like retinol which is probably the most potent antiageing ingredient around. And of course the powerful essential oil expertise for which Decleor are most famous. The eye cream and the day cream work together to smooth your skin, increasing radiance.
These may well be the very elixirs to prevent you from looking like Peig Sayers in the future. Make sure you give up the pipe and start going to the dentist though too, or you'll be a lost cause.
Available in salons and online. Treat yourself to a Decleor facial - you'll love it. Read what happened when I did!