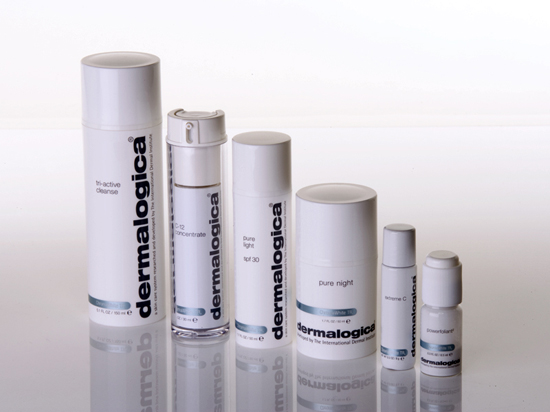 Look out for ChromaWhite TRx, salon favourite Dermalogica's newest suite of products, which will land on-counter in May. The last couple of years have brought big steps forward for the brand, and they've launched onto the anti-ageing market with Age Smart, and into acne solutions with MediBac Clearing.
ChromaWhite sounds odd at first. A range to lighten skin, you'd expect this sort of thing from an Asian line, and initially I was pretty non-plussed. But when you hear that it's aimed primarily at addressing hyperpigmentation, you start to find good reasons for its development: UV damage and pigmentation caused by hormonal changes brought about by pregnancy are two concerns it's designed to address.
What it may be less successful at is fixing those dark marks you can get from picking spots. This sort of damage is deep-set and hard to reverse, but if you're looking for a line to deliver a fresher, brighter skin tone, then ChromaWhite TRx may be the one for you. And of course, a brighter skin is a younger-looking skin, which is something lusted after by many.
Advertised
Unlike Dermalogica's other add-on ranges, these products are not designed to be used in a chop-and-change fashion with the brand's core products. You do need to use the lot and follow the correct steps to achieve maximum results. Exfoliating with new Powerfoliant, €51.50, is one of the keys to success. That's so the active ingredients in the treatment products can penetrate as deeply as possible.
The line starts at €31 for the Tri-Active Cleanse and goes up to €65 for the C-12 Concentrate, and will be available at Dermalogica salons nationwide. Phone 1800 556 785 for one near you.