 We can all be a little quick to judge when it comes to beauty products, especially skin care. I don't know about you but sometimes I'll hear about some new wonder product and a little voice in my head thinks "hmmmmm....." or I'll look at the gorgeous packaging and think, "is it just style over substance?"
With that in mind, it got me thinking of whether we take skin care by make-up brands seriously and on the flip side, make-up by skin care brands. Now, as with anything, there are some exceptions to the rule, brands who I think have managed to hit a balance where it's hard to know which came first.
More brands are deciding to expand their ranges now, be it trying to break into the skin care market or make-up world, so I thought I'd look at a few that I've found to be good, but if I've missed any of your favourites let me know in the comments below.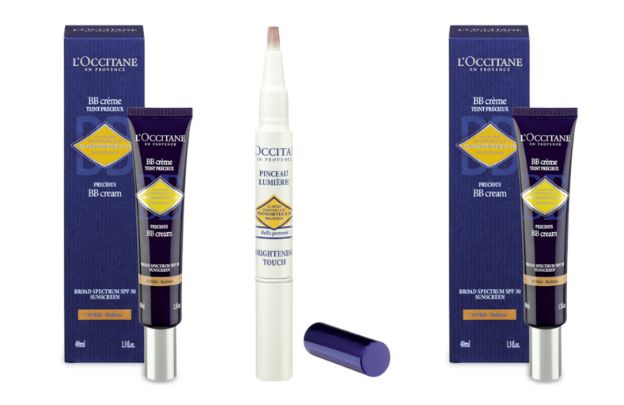 Known primarily for their skin care and body care, l'Occitane have a long history of creating beautiful formulas to smooth, hydrate, exfoliate and nourish skin and I for one, wouldn't be without their hand creams in my handbag/kitbag.
They had a brief foray into the world of make-up a couple of years ago, launching an eye shadow palette and bronzer/blush combo along with a lip colour, but it didn't really work out. Yes, they were nice products but perhaps they didn't really take off becausethe  people who like l'Occitane don't tend to go in there to buy make-up.
Since then, they've stuck to their guns and only launched a couple of make-up products, both of which I absolutely love; the Immortelle BB Cream (€35) and the Brightening Touch Targeted Corrector (€30.50), which is basically their version of Touch Eclat.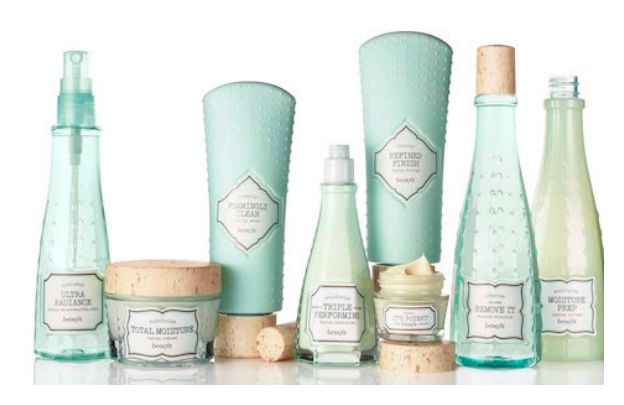 As a make-up brand that's associated with fun, frivolity and "wink, wink" product names, Benefit's skin care has had a little bit of a battle being taken seriously. I have to admit I was a little dubious when I heard they were launching it a couple of years ago but there's been a great response to it, proving that it isn't all just for show.
Advertised
Benefit are part of the umbrella company LVLH who also look after Guerlain, Nude and Fresh skincare so they're in good company. My favourites are the It's Potent! eye cream (€35) and the Triple Performing Facial Emulsion (€32.50). These are also coincidentally their bestsellers.
But if you want to test out the skin care you can pick up "Your B.Right to Party", which is one of their Christmas gift sets out later this month.  The damage is €56 (a 35% saving) and in the kit you get a Total Moisture facial Cream, moisture prepping toner, the POREfessional, mini Dream Screen and mini Instant comeback serum.
I only recently talked about how I really like their make-up products but again, S&G are far better known for their body range. If you want to know my favourites, check out this post and if you've any ones you think deserve a shout out head down to the comments section.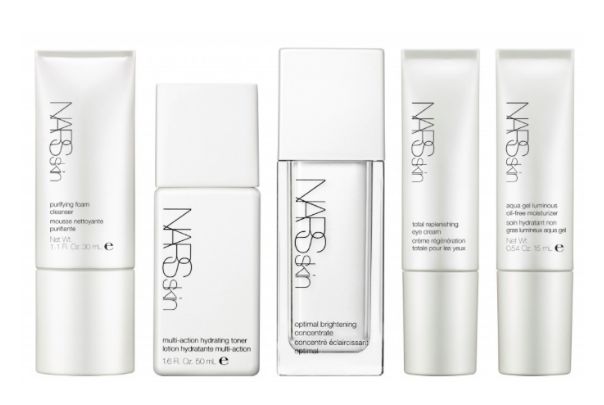 It's well documented that I'm a big NARS fan. I know it's pricey but it just works for me, and I have the excuse of it all being in the name of research too. It wasn't until recently that I got a chance to play around with their skin care though and guess what? I love that too (if my wallet had hands, it would definitely slap me).
My top product is the Optimal Brightening Complex (€69) - a serum that gives skin a natural, instant glow but I also like the Luminous Moisture Cream (€60). The Nars Skin collection wasn't launched on a whim, François Nars has been quoted as saying that skin is "at least 50%" of his work as an artist so it makes sense that it's prepped well.
Along with this, The Shiseido Group (who are known for their amazing skin care) acquired the brand in the mid 2000s so it makes sense that the products would be top draw. They are formulated without parabens, synthetic fragrances or alcohol but the other thing with this range is that it works completely in harmony with your make-up so I often find that foundation applies more smoothly and concealers blend easier.
Advertised
Those are just four brands I've chosen to highlight but I'd love to hear your thoughts on it all. Do you think companies should stick to one thing only, do you feel they're a bit gimmicky or are you willing to give them a shot?