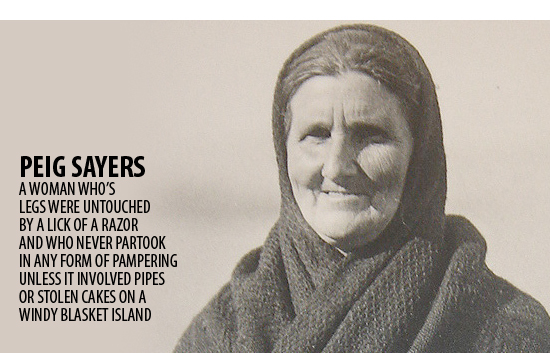 Probably the best things about winter, I reckon, is the fact that you need never bother baring a leg, a toe, a chest, or even an upper arm unless maybe you have a C*******s party or similar Evint to attend.
Lovely thick opaque tights are a Godsend for camouflaging could-seriously-do-with-a-lick-of-a-razor legs. Closed-toe shoes and ankle or knee-high boots are the perfect hiding place for terrible-looking tootsies with toenails of half grown out nail varnish. And of course all those layers and chunky knits and long scarves provide ample coverage for pasty limbs that haven't seen a drop of tan in months.
Ummm, that's assuming that your body beauty routine goes into hibernation like mine once the nights start drawing in. Forget about a razor, really, it's a scythe or chainsaw I'd need to find my whiter than white Yeti legs under their furry winter coat.
Advertised
Am I the only one whose standards slip in line with the temperature..?