 Dry skin can be a pain in the bum. Some of us always have dry skin, others find that skin naturally produces less oil as they age or after having a baby. This can be confusing - it seems as though all of a sudden your skin is behaving differently and you need to adapt your skincare regime to fit its new needs.
The good news is that dry skin is the most straightforward to deal with. Dry and dehydrated or oily and dehydrated skins are tougher to regulate, but with an eye on your skincare routine and what you're eating, dry skin is not too tough to manage. Of course, if your skin is so dry that you're having difficulty with conditions like eczema, psoriasis or dermatitis, then a trip to your GP is always a good idea before switching your routine. Here are five hero products for dry skin. Any of them will give skin a much-needed boost!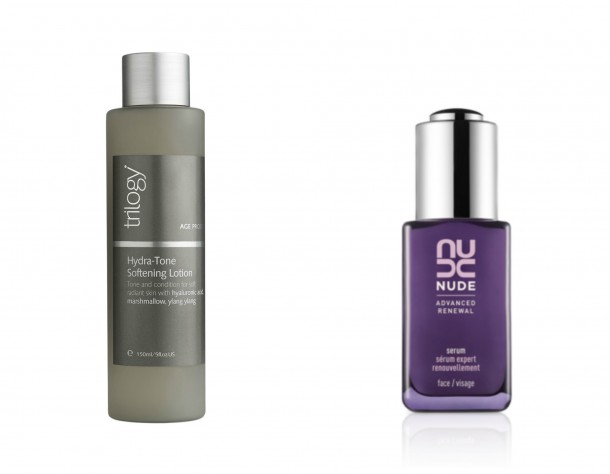 Trilogy Hydra-Tone Softening Lotion 
If you're concerned about toning your dry skin but still want the cell turnover benefits of a toner, this softening lotion from Trilogy is just the thing. Instead of harsher glycolic acid, it exfoliates gently with citric acid and preps skin for the products you'll apply after. At €21.95 it's not a bargain product but it should last around six months with nightly use. If you'd like to know more about this toner, check out this comprehensive review.
NUDE Advanced Renewal Serum 
This is certainly a high-end serum at €82, but it's incredibly potent. Plumping, soothing and a tonic for all skin types, it's particularly great for more mature skins - it just melts into the skin and is free of nasties. Read more about NUDE here.
Advertised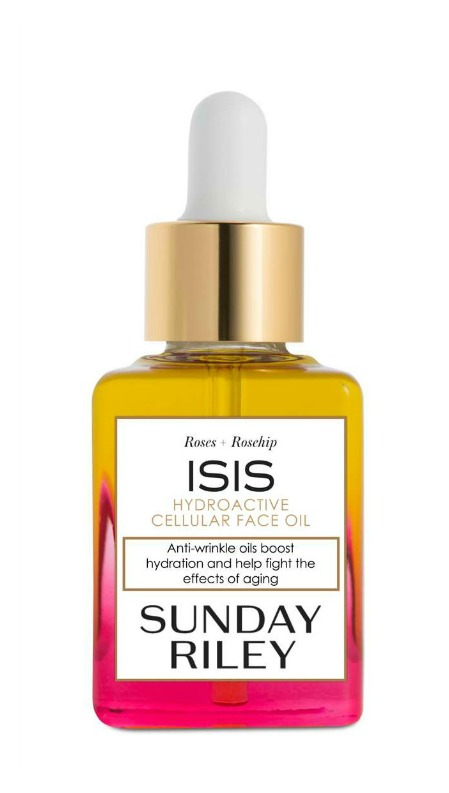 Sunday Riley Isis Hydroactive Cellular Face Oil
Sunday Riley skincare is the stuff of dreams. At around the €140 mark, this anti-aging oil is definitely for grown-ups but you can feel the quality in its viscous texture and rich colour. It's rich in rosehip as well as other oils. This is the holy grail for mature and dry skin.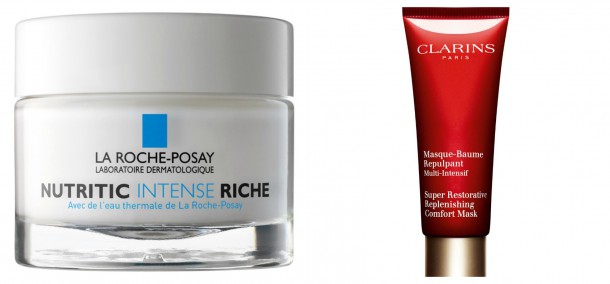 La Roche Posay Nutritic Intense Riche
La Roche Posay is always an incredibly reliable brand for tackling any skin problem. Nutritic Intense is designed for tight, uncomfortably dry skin. It's rich enough to soothe angry, flaky skin. It's intensively moisturising and helps to restore the skin's natural barrier. This one is great for all very dry skins, regardless of age! It will cost you €20.99.
Clarins Super Restorative Replenishing Comfort Mask 
Advertised
This mask is the bees knees for dry and mature skin. The beaut.ie mammies swear by Clarins Super Restorative Day Cream, and the mask provides an even more intense, quick injection of moisture into the skin. This one is to be avoided by anyone whose skin is prone to clogging as it's rich in shea butter. However, if your skin is genuinely dry, the shea butter will provide a lovely burst of nourishment! This is a luxury product at €59, but it would make a lovely gift for the dry-skinned folks in your life.
What are your dry skin saviours? Share your thoughts in the comments!