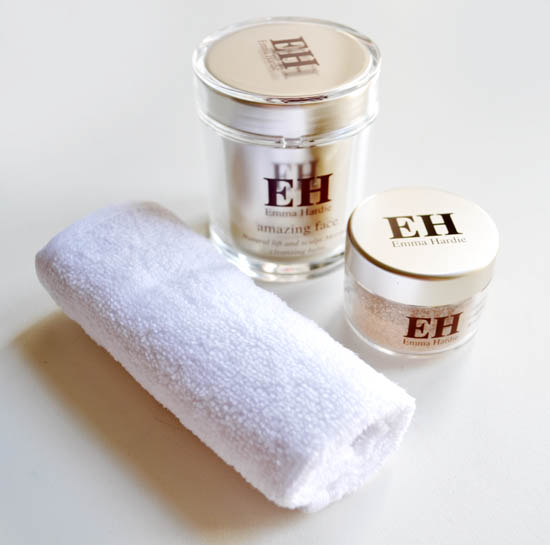 This is one I'd had marked in red pen and exclamations in my diary for weeks. Emma Hardie's a bit of a cult smash in the UK where her magic hands and naturally nice, botanically-derived skincare line have been praised from on high by Vogue and Elle since its launch in 2009. Following a period in her life where she was seriously ill, she had a bit of a eureka moment and decided to heal herself. Skincare, and how she approached her wellness, became part of that, and the Amazing Face line was born.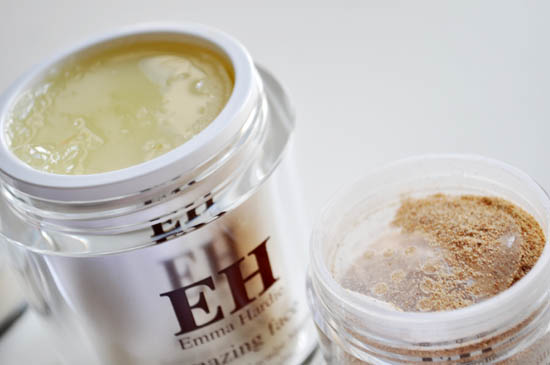 It's a small edit - there are only about 10 face products currently with two body products arriving in the autumn, and like other gorgeous, unctuous ranges (I immediately placed Hardie alongside Eve Lom and to a lesser extent Liz Earle), the core of the routine is cleansing, which we're taking a look at today. There's a foaming cleanser in the range but what piqued my oil and balm-loving interest is a really delicious-smelling emulsifying Moringa Balm containing gorgeous botanicals and essential oils which you use with a cloth. So far, so usual, yeah? Well, the balm may indeed be not a million miles away from others you've tried but the cloth is a little different. Lets find out how.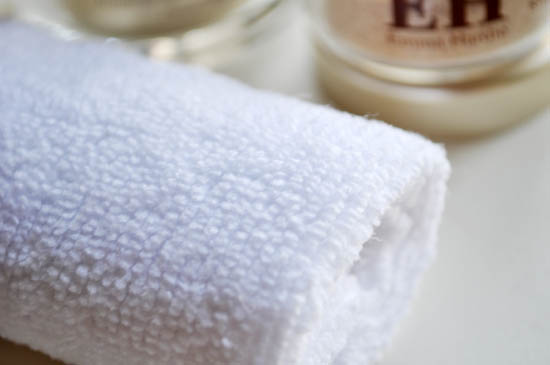 Advertised
"This isn't a flannel or a muslin," Emma points out, stressing that her cloth uses microfibre fabric.  Yep, that stuff you dust your telly with. "The fibres are one sixteenth the size of a human hair," she reveals, adding "so that means that the cloth can really get into your pores and 'suck' the dirt out, like a hoover." Good analogy. Anything else fancy about it? "Because the fibres are so small, you can literally 'polish' the skincells using this cloth," she declares.
I truly cannot wait to give this system a go - it's in the bathroom, and I'll report back soon.  But with luxe packaging, its creator's high profile, no petrochemicals (including silicones), paraben preservatives and delicious, expensive ingredients, this stuff has to have a price tag to match?
Well, no: the Professional Cleansing System kit above, which includes 100ml Natural Lift and Sculpt Moringa Balm (which Emma advises can also be used as a moisturiser, on cuticles and as a masque) plus a microfibre cloth and 10g Rosehip Exfoliating Seeds (crushed seeds which you can mix with the balm for more skin-sloughing) costs just €49.99. The balm on its own is €39.99 for 100ml, and a pack of three cloths is €11.99. The most expensive product in the range is a luxuriously-textured pot of Rejuvenating Night Cream at €64.99 - but you get 100ml to take home, to encourage you to use it down the neck and decollete.
Look for Emma Hardie Amazing Face at Arnotts, Henry Street, Dublin 1 from September 5th 2011