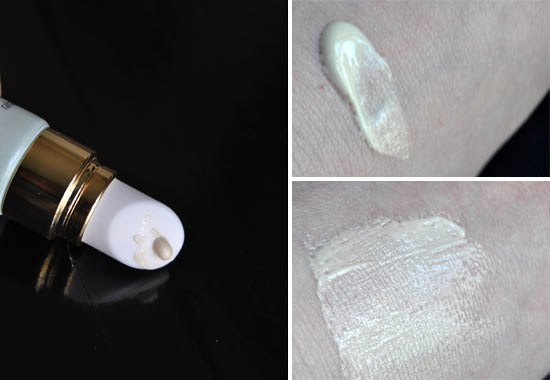 After reading lots of reviews on the web that breathlessly announced that this new eye product from Estee Lauder was "freezing cold and wow!" etc, I wondered if I'd been sent a dud tube.
But I hadn't.  I don't know what all these other bloggers/reviewers were on about: to read them you'd honestly have thought your eyes were about to be plunged into cryogenic sub zero temperatures and preserved for eternity.  Just over excited probably: because this is an absolutely brilliant product.
The ceramic tip is where the cold bit comes in.  It's really cooling on the skin - use it to apply the product directly to the eye area for ultra refreshment.
This cream works to improve the look of dark circles because it works like an undereye concealer.  Pigment in the product  covers up racoon bags, highlights the area and makes the whole face look fresher and more rested as a result.
Advertised
Two shades are available - fair/medium for pale skin and medium/dark for darker skin, meaning all ethnicities are catered for.  I don't know how easy it's going to be to find the darker version in Ireland but it is available online.
Deadly buzz, I love it.  Fabulous for lines, bags and dark rings and with instant results (which they claim will improve the longer you use it) it's  worth the €55 spend.