 "I'm getting a chemical peel." A statement to inspire one of two responses. One is "Ohhh, I'd love to get one done." (or possibly, "Love them."), the other "Oh my God, noooo!" It's a phrase that conjures up visions of Samantha from SATC...
Up until recently, I was firmly in the latter camp. I understood the benefits of a peel – improving skin tone, appearance of fine lines etc. and I had heard of some gentler at-home versions. But in reality I had zero interest in ever letting anyone paint acid onto my face. Then Dermalogica announced it was launching an in-salon peel and, after a gentle nudge, I agreed to give it a go.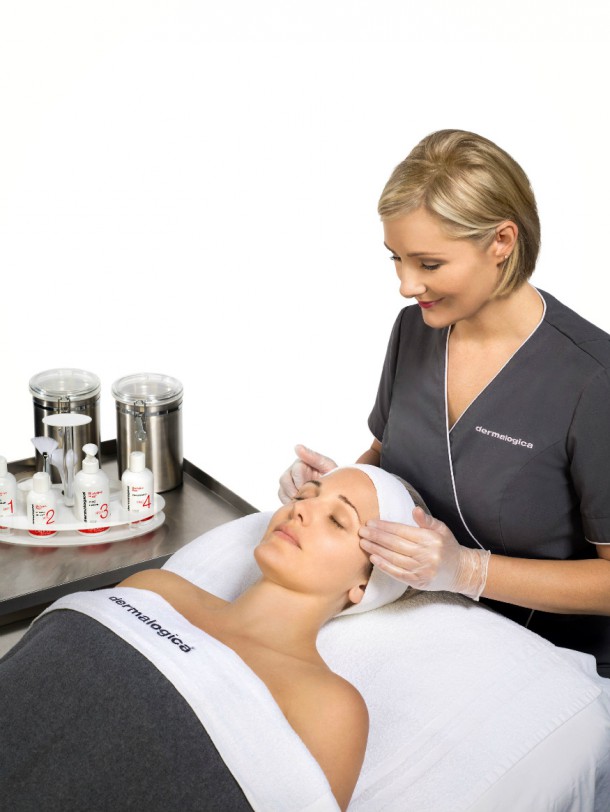 And so I found myself getting patch tested for the new BioSurface Peel last Tuesday. I have sensitive skin so was a bit apprehensive but I trust Dermalogica so knew I was in good hands. Would it be too much for my wee face though? Well…
The BioSurface Peel is a four step process and the peel bit is actually two phases. My skin was prepped (with a solution containing salicylic acid) to remove oil etc to help the treatment work better. This was warm and slightly tingly but not at all uncomfortable.
Next came the layering of the acid, which is actually two active formulas: an enzyme active and an acid active which work independently of each other. While effective they're kinder to skin than traditional skin-flaying peels.
Throughout the treatment it's important that the client tells the therapist how their skin is feeling. I had to grade the tingling on a scale of one to ten (I said four but it's quite hard to say on your first go). Each phase is carefully timed and up to five layers of the actives can be applied. My delicate visage managed just one before the therapist decided that was enough this time. Your skin can respond differently every time you get the peel, but even just having one layer was sufficient for my skin at the time.
Advertised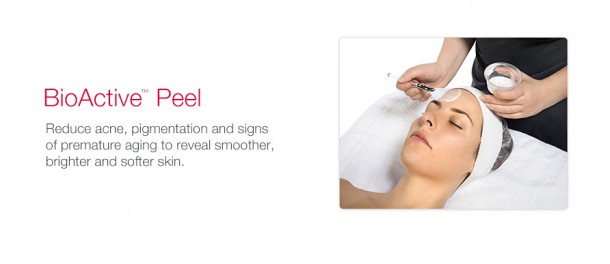 The last stage is the application of a foamy de-celerator which contains sodium bicarbonate and soothing ingredients. It calms the skin and was left on until the tingling had subsided completely.
Then a high factor SPF (tinted, in my case) was applied and I was done! Apart from a bit of redness, which I'd often have after a facial anyway, I looked absolutely grand and was told later my skin looked 'radiant'.
The day after I was slathering on the moisturiser to keep it hydrated as it felt a little tight but it was looking good. Two days on and the scary sounding 'peeling process' hasn't started yet but I suspect it won't be half as bad as I would have expected.
I'm really impressed, with the treatment, the lack of downtime and how my skin looks and feels even after a couple of days.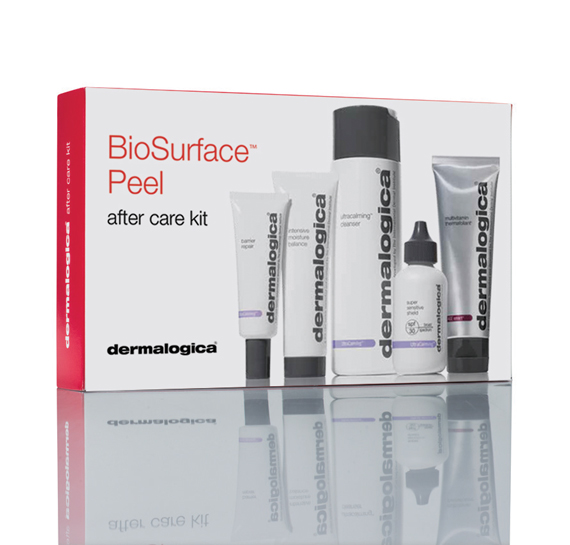 What you do need to know however is that this isn't a froofy, relaxing treatment, it's a chemical peel. You have to interact with your therapist throughout the treatment, letting them know how your skin is responding as it's not always visible. There is some pre-peel pre work to do (e.g. don't use exfoliants for a few days beforehand – and you shouldn't have the treatment if you're pregnant) and a post-peel regime of dos and don'ts to follow. You'll be given a great wee aftercare kit to help skin through the renewal process and SPF is absolutely essential for the weeks following.
Advertised
A series of treatments is recommended, from three to six over a period of weeks, depending on skin concerns and the RRP is €80. www.dermalogica.ie/ir/