 Serums are treatment products, which is exactly what makes them the most potent product in your skincare routine. Any regular Beaut.ie reader will be aware of my unhealthy obsession with skincare, but good doesn't always have to mean expensive. There are two products I would recommend spending as much as you can afford on (up to a max of around €170 considering the currently horrendous sterling/euro exchange rate. After €170, you're paying for pomp and packaging). Those two are serums and oils.
Everyone's budget is different, but I'll happily save for a really good serum. Here are several at different budgets that do wonders for different skin issues: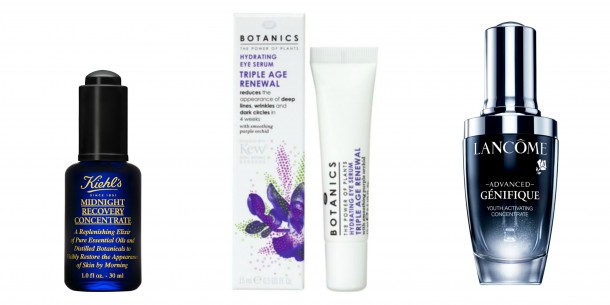 Kiehl's Midnight Recovery Concentrate (€42.50)
Kiehl's Midnight Recovery Concentrate is a classic and much-loved serum. Sort of a serum/oil hybrid, it comforts dry or tight skin overnight to reveal a soft, refreshed face by the morning. This will absolutely work as a night treatment for oilier skins too, but it gives tight, dry skin that lovely comfortable skin sensation. At under €45 it isn't cheap, but it is affordable for a very good serum as they frequently hit the €100 plus mark.
Boots Botanics Triple Age Renewal Super Serum (€13.99)
The Botanics range is incredibly impressive and wonderfully pleasing to the senses. At €13.99, this smoothing, soft serum is a steal. Hysluronic acid hydrates, while the light consistency makes this a nice maintenance serum for all skin types.
Advertised
Lancome Genifique Advanced (€102)
Genifique is among my favourite serums. Yes, it's damn expensive. As a student, I saved for months to buy a bottle, and I'll still save to buy it now when it runs out. It absorbs immediately into the skin, feels divine, and leaves skin with a taut plumpness that's really quite addictive. This is a real winner for mature skin.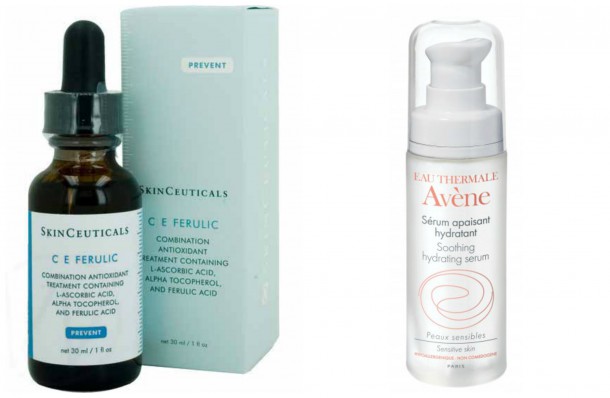 Avene Soothing Hydrating Serum (€24.99)
Avene doesn't get enough credit but it really is a wonderful French brand. Don't let the samey packaging fool you - this brand is excellent for sensitive and reactive skins. If your skin has a tendency to get red, angry and dehydrated, but doesn't react well to most brands, Avene will very likely make it happy. This is an excellent hydrating serum, and particularly good for younger skin.
Skin Ceuticals CE Ferulic (€150)
We're into serious skin territory here. CE Ferulic is the Lamborghini of sun damage and sun protection serums, and it also works nicely on red scarring. I've written a comprehensive review on it here so you can see why it's worth the painful investment. Without silicone, it disappears into the skin immediately, and it gets to work. Skin Ceuticals products are nice, but they're not about  luxury; they just work, and they don't faff about.
Advertised
Which is the serum you can't do without? To the comments!