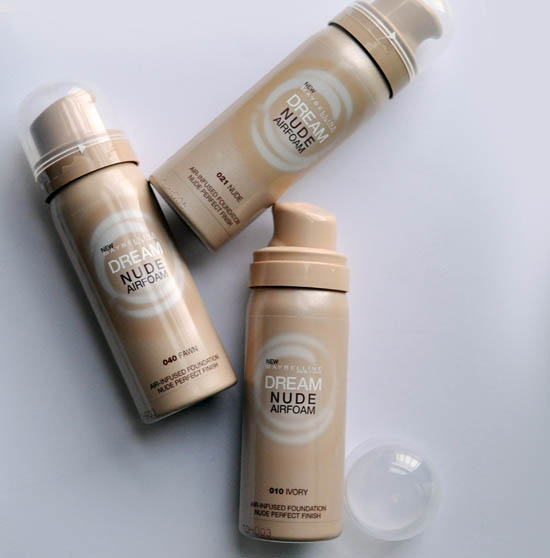 Maybelline's Dream Nude Airfoam foundation launches in February, comes in eight shades, has an SPF of 16 and will cost €13.59 for a 50ml pressurised spray can of base, er, based goodness.
Initially, I thought it would be like Dior or SKII's atomiser-based foundations, which spray out their wares in a mist, but in fact, this aerosol smooshes out a mousse, much like a hair product would. It's a foamdation, ladies.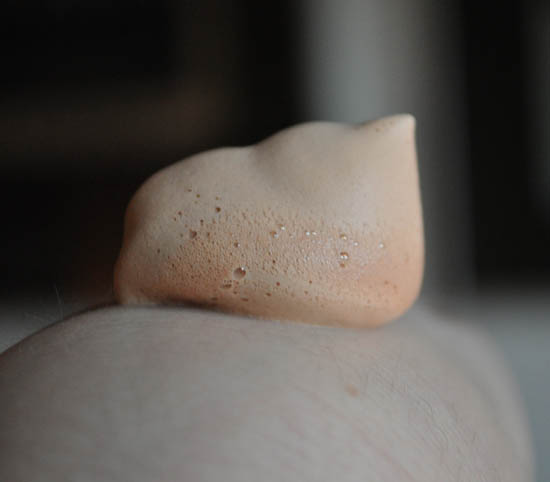 Airfoam Foundation in shade Ivory, the second shade in the range.
"A patented combination of lightweight micro powders, air and water is dispensed in a feather light foam texture in a single application. A little goes a long way, and one bottle can provide up to 105 applications!," trumpets the release. Ok, couple of issues with that: the pump dispenses waaaaaaaaay too much product - that fluffy puff above is a gigantic amount of product as it happens once you start smoothing it out, and far too much for an entire face.
Advertised
It's a bit trial and error to know how much to depress the nozzle - but you'd get the hang of it after a while. It'd put a dent in the auld 105 applications though ...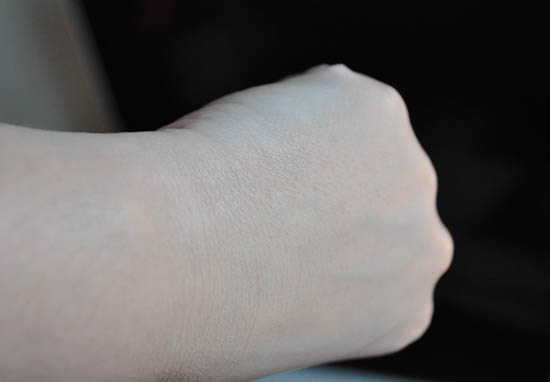 See? You can't really see the swatch of Ivory here because there was so much I ended up blending it up my arm. Doh!
Suitable for all skintypes according to the official bumpf, I'd put the mockers on that too. This is very dry in texture - possibly those micro powders are the reason for that - once you smooth it out so it's definitely one that's more geared for a younger user or a combo to oily skintype. My dry skin didn't get on with it but the coverage is nice; sheer, though you can build it up a bit. Not to full by any means, but the whole point of this is to be lightweight, foamy and nude-looking.
If you're a fan of the Dream franchise from Maybelline, enjoy a gimmick and have skin that could do with a light, mattifying base then hey - give it a whirl. Those with dry skin or who love a dewy result, this isn't the one for you.