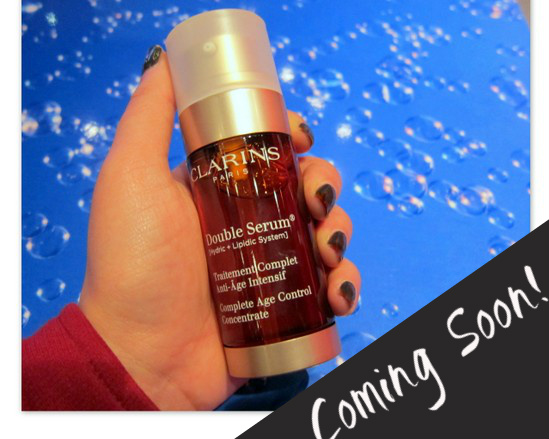 People listen up! I have something super fabulous to tell you all about this morning. Clutched eagerly in my sweaty and excited little paws in this photo is none other than the biggest Clarins skincare launch in years: Double Serum. What this French luxury brand don't know about skincare just isn't worth knowing and this is hands down the most exciting thing to happen in skincare this year.
If you're serious about skincare you may have heard rumblings from the UK or the US, where the product has already launched. Well the wait in Ireland is almost over because this lands on counter on February 4th. It's priced at €69.50 which by serum standards is actually fairly reasonable - they can easily run into the hundreds.
So what makes this so special? Well it's touted as a global age control product that targets every sign of aging, and can be used by all women, of all skin types, of all ages from 25 up. With no less than 20 active plant-based ingredients, it targets 5 key areas that are critical for younger looking skin: hydration, nutrition, oxygenation, protection and regeneration.
Advertised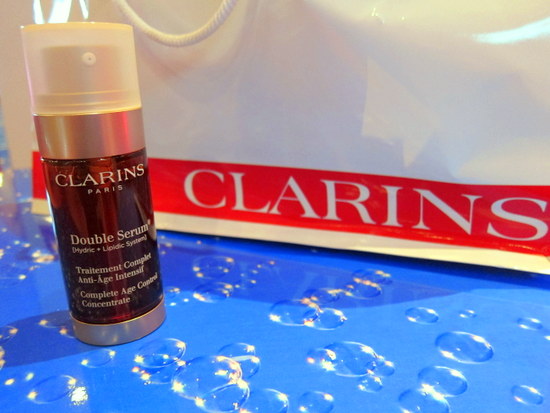 As you might have guessed from the name, this is two treatments in one - one oil based, one water - housed side by side, in separate vials. The new product is actually the 7th generation, with the original launching back in 1985. Clarins are viewing this version as an ambassador for their brand - just like, say, Advanced Night Repair would be for Estee Lauder.
We're promised firmer skin, reduced wrinkles, a more even complexion, less visible pores and more. Oh people I'm expecting BIG things. I will be testing my little heart out - watch this space.
Are you liking what you're hearing so far?
Get Beaut.ie Delivered
Stay updated with Beaut.ie newsletters full of the latest happenings at Beaut.ie as well as great offers and things we think you might find interesting .