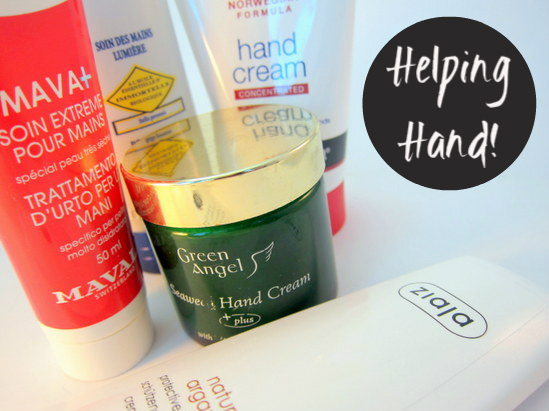 We've been looking at gift ideas on the site recently and another of my favourite things to give, either on its own or bundled up with some nail polish or other hand care treats, is a lovely hand cream. And no, by lovely, I don't mean expensive - not always. (Though if you are going down the luxury route Clarins is an old favourite, and you won't go wrong with this one by Roger & Gallet or the Diptyque cream in this post.)
ONE Ziaja Natural Argan Oil Protective Handcream
This Polish brand offers frills free skincare that is dermatologically tested, hypoallergenic and pH balanced, so even sensitive types should get along with it well. It's cruelty free too -  another plus point - and of the several products I've trialled from the brand, this handcream is the stand out of the bunch. It absorbs quickly, doesn't feel greasy and has a light, pleasant scent - but most importantly, it keeps my hands soft and supple. I'm sure the levels of argan oil are minimal but at just €3.99 for 80 ml, we've no right to expect anything else.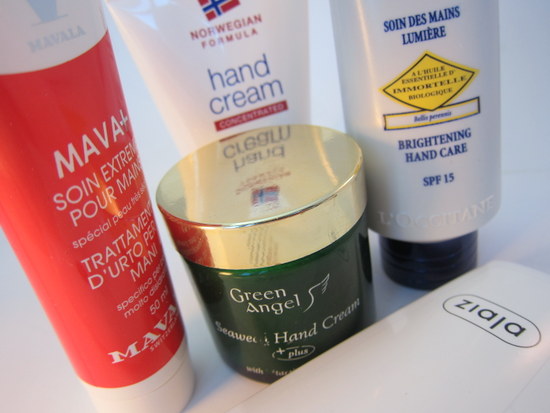 TWO L'Occitane Brightening Hand Care SPF 15
This launched at the start of this year as part of the Immortelle Brightening line, which uses organic essential oil from the Mediterranean flower Immortelle - so called because it never wilts or withers. The hand cream offers the same anti-aging and light reflecting properties as the rest of the line, and claims to reduce the appearance of age spots. 75ml will set you back €29.95 but this does have excellent all round ingredients as well as UV and anti-aging protection. Oh and it feels lovely, too.
THREE Neutrogena Norwegian Formula
Advertised
I think I've discovered it - the hand story, the original that launched a million more! (Check out this post if you're not sure what I'm on about!). 40 years after discovering the freakishly soft, smooth hands of Norway's fishermen, Neutrogena's classic hand cream is still going strong.  The glycerin-rich formula works wonders, but it does leave a residue - I love to use it overnight. This is also well priced at €5.72 for 50 ml.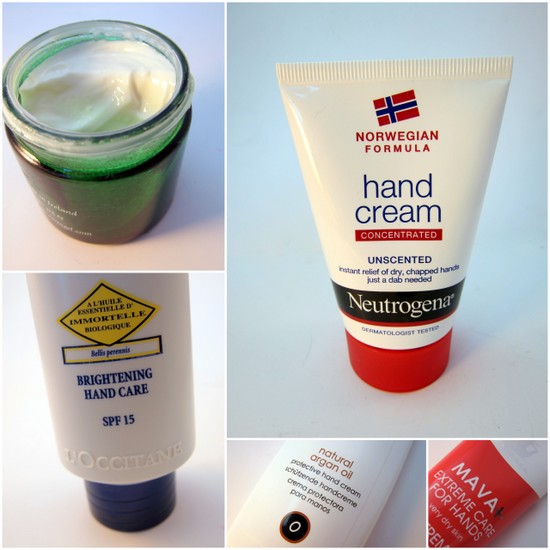 FOUR MAVA + Extreme Care For Hands
New to the Irish market is this MAVA + hand cream from Mavala, a brand that are serious about hand and nail care. The ingredients list is impressive - including camomile, vitamin E and shea butter - and the cream is rich and nourishing, but without feeling heavy or greasy. It absorbs quickly and you feel instant benefits to your skin. This is €10.20 for 50 ml.
FIVE Green Angel Seaweed Hand Cream with Vitamin E and Neroli
Of all of the hand creams featured, this feels the most luxe. It's a rich, thick, divinely scented cream which harnesses all of the antioxidant benefits of Irish seaweed along with essential oils of lavender, mandarin and neroli. Opinions will be divided on the green glass jar - while tubes are hygienic and easier for on-the-go, glass jars do feel more high-end. Personally, I love this and can see why it's scored so many awards.  It's homegrown too, and it's €19.95.
See what other hand creams we really rate here.
Advertised
Get Beaut.ie Delivered
Stay updated with Beaut.ie newsletters full of the latest happenings at Beaut.ie as well as great offers and things we think you might find interesting .