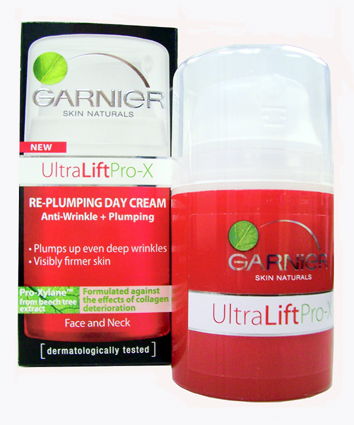 The name might be a bit of a mouthful to say, but this went down a bomb with my tester - she absolutely loved it. Angela is a lady who knows a thing or two about skincare and loves trying out anything that will diminish her lines. She tried out the Re-plumping Day Cream and had this to say about it:
"This moisturiser is fab. My skin is dry and God knows I've got more lines then I used to have! It's luxurious and leaves skin feeling really refreshed and hydrated. Makeup looks great over it. I've even got a few compliments about my skin since I've been using it!
"I haven't been using it long enough to vouch for all its wrinkle plumping claims - but I'm hopeful based on early results."
Advertised
On the downside she also tried out the Lifting anti-wrinkle Roll-On and wasn't too keen on it.
"I'm not too gone on the roll-on serum stuff. It's a gimmick - and a kind of a slimy one at that. The roller ball adds nothing to the whole experience really and kind of takes away from the product.
"Having said that though, I'm going to persevere with it because I really like this range and I will buy it again."