 Is it just me or does talk of Christmas seem to creep in earlier and earlier each year? I'm no Grinch, in fact I love all the festivities, but as someone with a birthday the beginning of December (yes, joint presents were totally a thing growing up) I do like to wait until after that particular date to start getting my Christmas party spirit on.
One of the things I do love about this time of year however, is seeing all the gift sets start popping up. It's not because I'm a well prepared gift-giver but because it's a great opportunity to try out products you wouldn't normally go for, and usually at a saving too. Something I forgot to mention? I'm a bit of a "one for you, one for me" shopper… oops.
Skin care can be a tricky beauty gift unless you know what your intended is really looking for or needs so I'm focusing on some great body sets today that are, universally gorgeous (that's the technical term). If you've any requests for skin care gift sets let me know down in the comments and I'll cover that asap.
For now though, here are some picks that have caught my eye recently which you can either treat yourself to, or your loved ones, depending on how the mood strikes: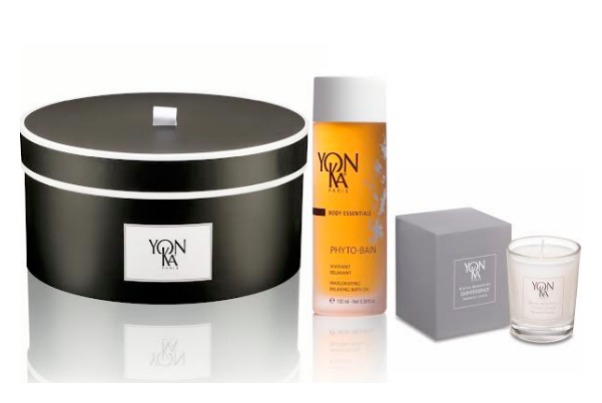 Advertised
YONKA Home Spa: Salon based brand Yonka have been around for over 60 years and specialise in creating skincare & body products that smell absolutely divine. Pretty packaging & nice scents aren't everything though, so you'll be pleased to hear they're not just relaxing but also contain skin nourishing essential oils and plant extracts (you can learn more about the ingredients via yonka.ie). The Home Spa kit contains the PhytoBain and a scented, relaxing candle wrapped up in a Yonka Hat Box. The only thing that's missing for a perfect night in would be a glass of bubbly! (€48.50)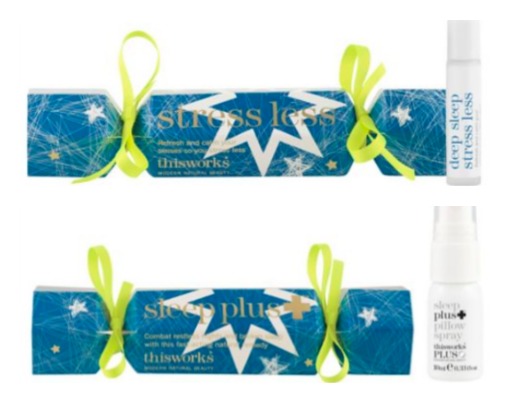 This Works Beauty Crackers: For some (well, ok, for me) the novelty of a cracker never seems to wear off, so the minute I see someone launch a festive one I want it (don't even get me started on the Jo Malone crackers, you can check out those bad boys here). However, this isn't about gimmicks as I am very fond of This Works, especially their de-stress products. The Stress Less Roller Ball Cracker would make a great little purse or stocking filler (€7.50) where are the Sleep + Pillow Spray could be a nice Secret Santa (€16)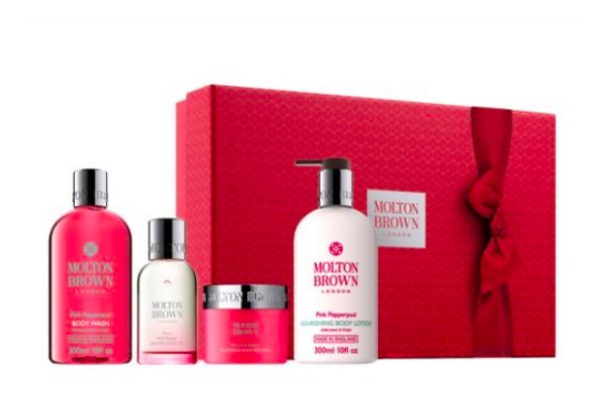 Advertised
Molton Brown Fiery Pink Pepper Pampering Body Gift Set: Regular readers will know that posh shower gel is one of my favourite little luxuries (check out some of my favourites here) and while I do like Molton Brown, I must admit I don't buy it regularly, just when in Kildare Village or during the holidays when you can get a set. What caught my eye about this one is that it's an online only set, making it feel a little more exclusive. In it you get a Body Lotion, Body Wash, Body Polish and a Pink Pepper EDT for €95 with Boots.ie.
Are you a fan of the gift sets? Do you operate a 'one for you, one for me' policy? And if you have a December birthday, do you also suffer from the 'joint gift' condition? To the comments!