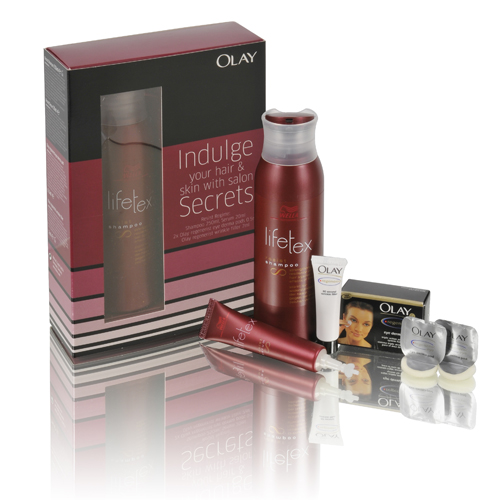 Haircare sets make a fantastic Christmas pressie and I alway end up giving one or two. Usually there's an akward person to buy for - someone's new girlfriend , someone you don't know that well but have to buy a gift for - or someone who's just mad into the their hair.
And tell me one woman who wouldn't be thrilled skinny to tear off the wrapping paper to reveal a set of salon haircare goodies? Exactly. There isn't one.
However as we all know, mammies can be a bit shy about indulging themselves. Down right martyrish sometimes. But even she would be pleased with the price of this set:it's brilliant value. Get a creamy Lifetex Resist shampoo plus a Lifetex resist serum -both of these haircare treats are formulated with Rooibos to help hair stave off the effects of time. And the set also includes an Olay Regenerist Dermapod and and Olay Regenerist 30 second Wrinkle filler.
Advertised
I keep thinking they've made a mistake with the price here - but this is what Wella gave me - €11.30. Great gift and a great price.
Pick this set up from a Wella Professional salon (to find your nearest one visit www.wellaprofessionals.ie)