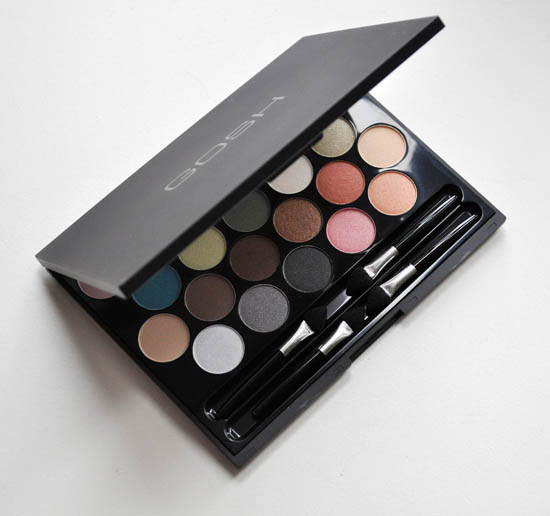 While technically the 22 shadow palette is one of Gosh's Christmas gift options, I have to say, eh, total self-gift opportunity, ladies.
This is €14.99.
Yes. Fourteen ninety nine. For 22 colours, four spongey applicator yokes and a big mirror. Not bad, eh?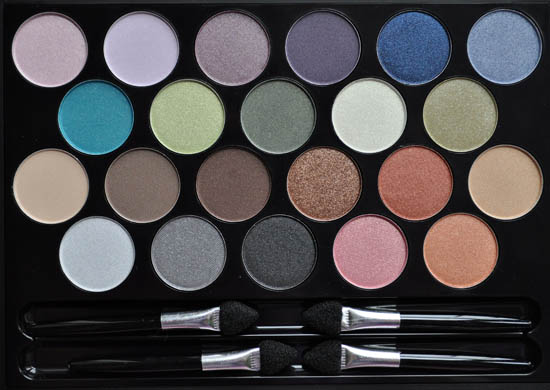 Here's the shade selection: not too shabby, I think you'll agree. A decent mix of warm and cool tones; neutrals; a few brights, darks and jewel shades make this a really workable piece of kit. No, you probably won't use all the shades - I know I wouldn't, but there are definitely a good 11 or 12 that immediately catch my eye.
Oh and did we discuss the price? Yes. Very cheap.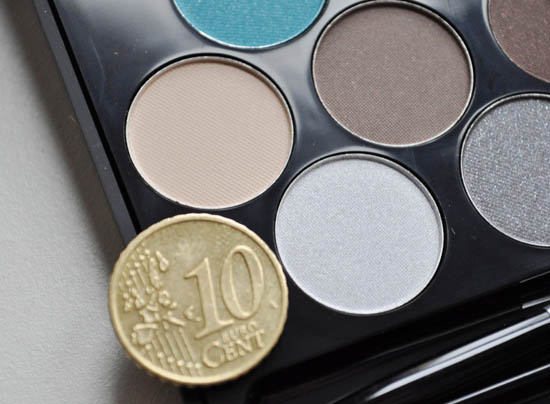 Advertised
What size are the pans though? Around the size of a 10c coin each, they're smaller than your average shadow pan for sure, but they're not tiny - big enough to comfortably fit a shadow brush into. The whole palette is about 9cm by 12cm in size - so it's not wee either, it's a decent heft.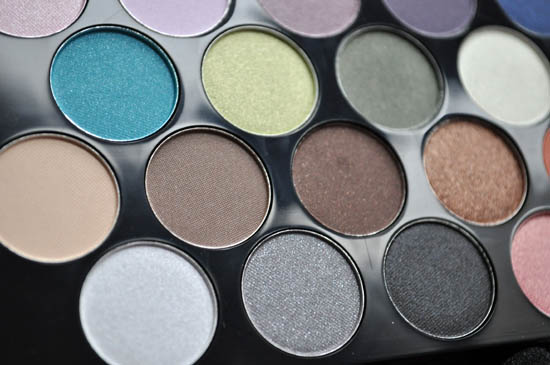 Textures are a mix of mattes and shimmers mostly, with a couple that have some more light glitter.
So, what's quality like? Gosh shadows are never massively pigmented - in my experience they're always round about medium, and these follow that trend. The ones I sample swatched felt creamy and soft and gave differing levels of payoff from sheer to medium - so primer will be your pal with this little kit.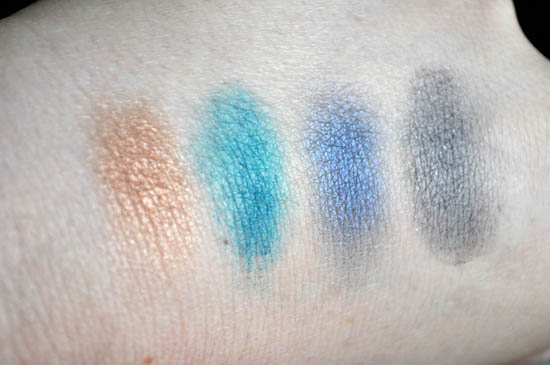 Satches of four of the shades, two-to-three swipes of each. Again, primer will really make these pop - textures are lovely in all.
So - not a bad little buy for the price at all. Will you pick one up for a stocking filler or will you buy for a little payday indulgence?
Advertised
You'll find this kit at Gosh stockists including pharmacies and AWear branches in the next wee while, so keep an eye out for it!