 Do you often see girls wearing red and orange eyeshadows and think you couldn't possibly wear it? There is a user-friendly way to wear these colours without looking like you have sore eyes.
Red and orange eyeshadows can be worn by all eye shapes and colours. The secret is in what colours you choose to mix them with. It's true that if you just apply red eyeshadow without the right preparation it will make you look like you've been having a good old cry.
First, you need a really clean base. That means taking care when applying your foundation and placing concealer around the eye area. You need to make sure all blue and red tones that are naturally occurring in your skin are well covered. Red eyeshadow will pick up any redness in your waterline and in your skin. It will also highlight dark circles under your eyes.
The second element to making this look work for you is to tone it down by adding a little warm brown eyeshadow. Red eyeshadow doesn't have to be a high fashion makeup look. Adding a touch of brown will mute the red tones and make them a bit more neutral. I added a touch of dark brown to this look into the crease and at the outer edges to tone down the red shadow and define the crease.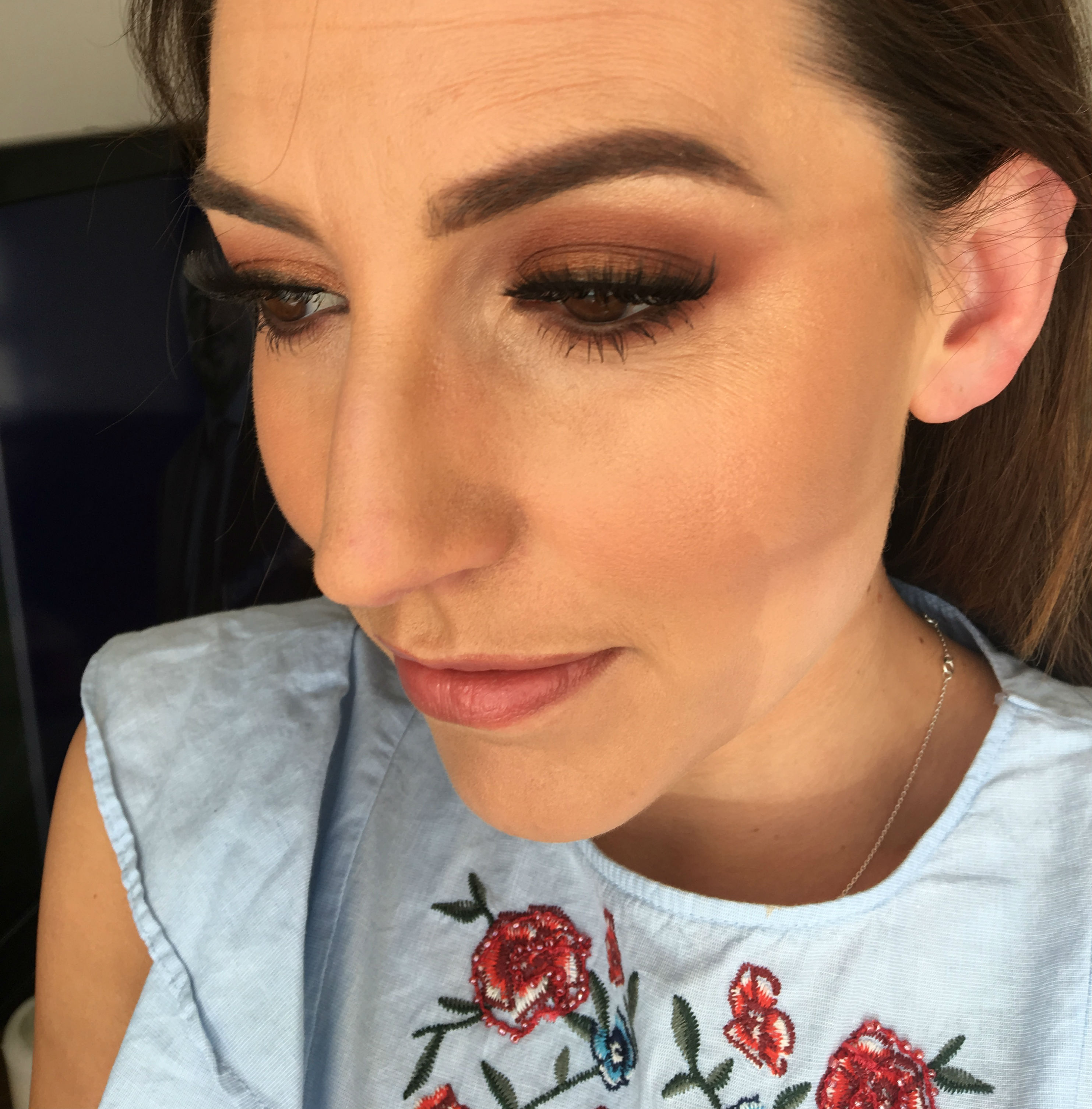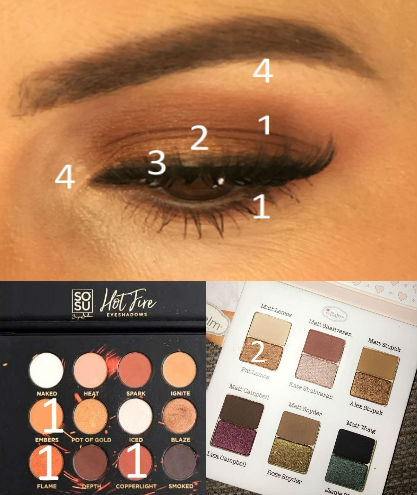 How to get the look
Advertised
For this look, I used two eyeshadow palettes, the SOSUbySJ Hot Fire eyeshadow palette and theBalm Meet Matte Shmaker eyeshadow palette.
I started with Embers, Copperlight and Flame (marked No.1 in the pic above) with a fluffy blender brush through the crease. After I blended the red and orange eyeshadows out really well I added a dark brown colour from the Hot Fire palette called Smoked to the outer edge and in the socket line.
No.2 is the beautiful amber colour called Pat Lemos. I used this in the centre of my eyelid where it will catch the light. This colour is gorgeous for making blue and green eyes pop.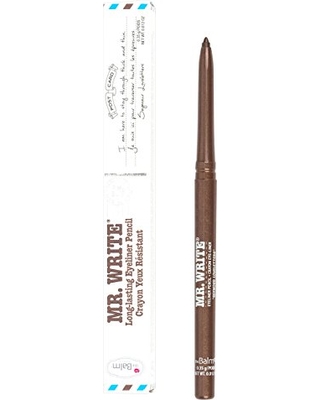 No.3 is the Balm eye pencil Mr Write Seymour Loveletters. I used this bronze kohl pencil in my waterline and along the upper lashline. This super-soft eye pencil is easy to use.If it goes a bit wonky just smooth it out with a slanted liner brush.
Finally, No. 4 is the highlight. I used Mary Lou-manizer to highlight the inner corners and under the brow bone.
Advertised
To finish the look and make my eyes 'camera-ready' I applied SOSU Lauren Pope lashes in #Slay. They were actually quite comfortable for a strip lash and I will definitely get another couple of wears from them.