 Everyone goes mad about pores these days (there are so many products now to shrink them, hide them or declog them) but my main beauty woe is some serious expression lines on my forehead. Not willing to go down the Botox route at this stage, or ever, I've relied on line fillers to smudge and blur things.
They're a sort of Polyfilla for lines and you can apply them under makeup, and often on top too. The best I ever used was Magic Invisible Line Smoother by the much-missed Prescriptives. The brand lives on in the form on an online store, but this little baby hasn't made a reappearance yet. Sigh.
In its absence, I'm always looking for a decent alternative. The ones below can be used all over the face, but I tend to use them on targeted areas.
A huge seller for Benefit, this is essentially a primer but when it's patted on over makeup some sort of light diffusing magic happens and it seems to smooth out lines. It is slightly tinted, has a balmy texture and is oil free too. The mini versions you often get in Benefit gift sets is very handy for makeup bags.
This one from L'Oreal is great, and probably the best dupe for Line Smoother. You only need a tiny amount so the little tube will last absolutely ages. There are optical blur polymers to give that light diffusion effect. It's a white cream though, so needs a bit of patting and blending.
Advertised
More of an overall primer, this has a general smoothing effect on lines and pores. It contains acacia micro pearls which apparently sink into fine lines and then increase in size as they absorb moisture. It makes a great base for makeup but you can mix it in with your foundation too.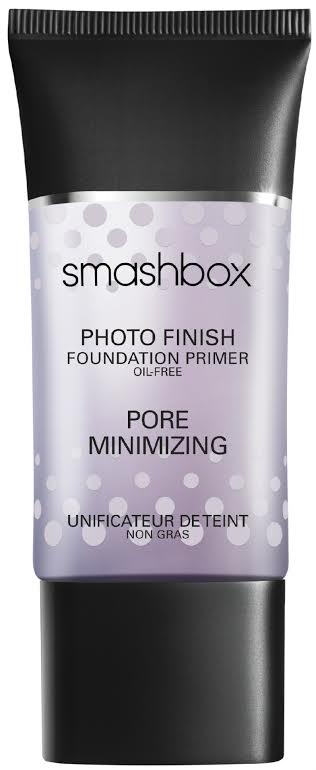 Lastly, I was going to include Smashbox Photo Finish Targeted Pore & Line Primer but have since discovered it's been discontinued and replaced with Photo Finish Pore Minimizing Primer (€38). Now, I haven't tried that yet, but am told it works on lines too so might be worth a go.
Advertised
We rated our fave primers a short while ago and got some interesting feedback. Do any of these line fillers take your fancy? Do you have any to add? Comment time!