 We love a spot of home grown skincare here at Beaut.ie.  It's rewarding to support our own banjaxed economy while making a beauty purchase. In fact, we encourage themselves over in the Dáil to give it a go. Never have we seen such a rake of faces in need of a bit of moisturising. You'd think we were being governed by a shower of Arctic explorers...
I digress. Holos is a recently launched brand that hails from Wexford. The range contains both face and body products and the whole philosophy behind the brand is based around wellbeing. And sure couldn't we all do with a bit of wellbeing?
I had two products from Holos to try out. Here are my thoughts: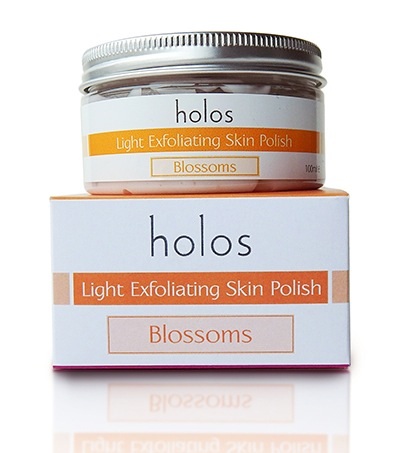 Holos Blossoms Light Exfoliating Skin Tonic
This scrub contains oils of Nerloi, Ylang Ylang and Jasmine whicch combine for a reall rich and luxuriant scent. The exfoliator is suspended in a formulation of creamed coconut oil and aloe vera juice which is lovely and soothing on the skin.
This will cost you €20.80 for a 100ml tub.
Advertised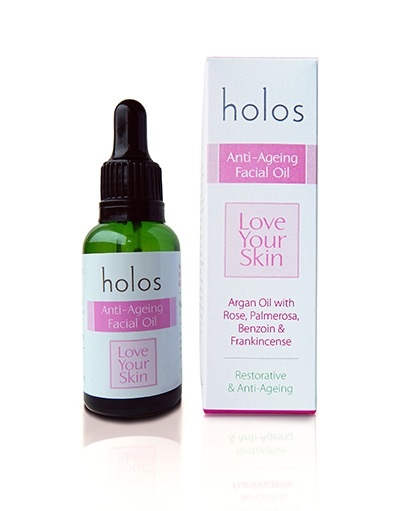 Love Your Skin Anti-Aging Facial Oil
I'm in two minds about this product. I find the scent a little strange and overpowering. Obviously, the smells that we responde positively and negatively to are very personal. Though I'm not a fan of the scent of this oil, others might be. I've never liked the aroma of Frankincense, so it might just be that. However, it has a headachey quality which I really don't find relaxing in a night time product.
At €22.20, the price is reasonable. Very good facial oils can go over the hundred euro mark. That said, I find the texture a little thin. With it's clear colour, it feels more like a moisturising serum than an oil.
The base is argan oil, but there's a lot of other naturally derived ingredients going into this product. I felt that it sat atop my skin rather than really penetrating it and lacked the thick texture and slip of a purer oil (like MooGoo's Rosehip Oil). I would certainly invest in the scrub, but the facial oil isn't one for me.
Advertised
Are you familiar with Holos? Have you tried the products? Share in the comments!