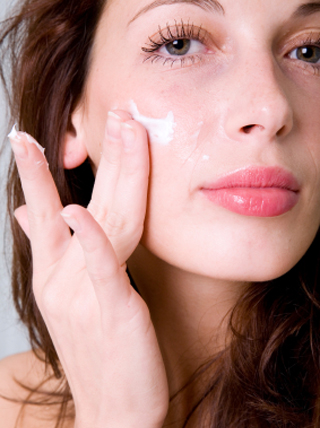 We all know we should wear sunscreen; we're all (hopefully) aware of the risks of skin cancer and understand that an SPF is 100% necessary to prevent UV damage and to ward off the ageing process.
While most people pack a couple of bottles of a high factor when they're away on their holliers and know to slap it on and reapply every four hours (or more if they're swimming), some of us are a bit confused as to what to do at home, on a regular day.  Eh, do you have to put sunscreen on every few hours? Like, over your foundation? And smush it all in and smear your lovely makeup all over the shop? Er, how does that work, then?
So the other day, when I went to meet Dr Elizabeth Briden, the medical director and CEO of the Advanced Dermatology & Cosmetic Institute in Minneapolis, and a spokesperson for the NeoStrata skincare brand, it was one of the questions I put to her.
While she's insistent that you protect your skin every single day - "even on cloudy days UV rays penetrate" - your daily routine isn't as complicated as you might think.
Advertised
My reckoning is that on a normal day at the office or a Saturday when you're wandering around town, shopping, taking a walk or generally living your life, one application of sunscreen plus your foundation is sufficient for the whole day. Dr Briden agrees. "Yes, even wearing a moisturiser with SPF15 and then applying makeup is fine. There's no need to reapply extra sunscreen during the day," she confirms.
You're not out of the woods yet though - this really is just for your day-to-day routine. "If you're on holidays or out in the sun though, you must reapply," Dr Briden warns.
So, there you have it gals!