 Is it just me or is the only time in Ireland that we can be almost guaranteed sun is the week the schools go back and Electric Picnic is on?
It's always such a delight when we get good weather here that we sometimes forget to cover ourselves in SPF. The streets, fields and beaches of Ireland are thronged with the entire population walking around wearing clothing fit for a holiday in Spain. (Except, of course, for those elderly men who wear a suit, tie and coat even if the temperature is hitting 30.)
The aftermath is burned skin, peeling and a nation of sore bodies.
We know the dangers involved in not wearing an SPF but when the sun comes out we tend to forget the serious problems UVA and UVB rays cause.
We all know it's fairly easy to slap on the suncream on bare skin, but what about your face full of carefully applied makeup? No one wants to remove it and reapply it multiple times a day; I mean, having spent the majority of your morning perfecting symmetry on your brows, I get where you are coming from.
There are ways to make sure your skin is protected but to still keep your makeup intact. Here are my top three products for this very purpose.
Supergoop Defence Refresh Setting Mist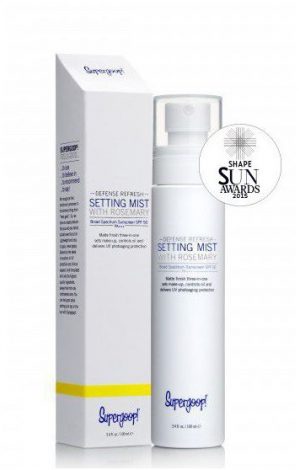 Advertised
This spray on Factor 50 SPF not only can in be worn over your foundation but it sets your makeup and keeps it oil free all day long without interfering or ruining your makeup efforts. This product can be bought online from $8 (not including P&P).
Coola Face Makeup Setting Spray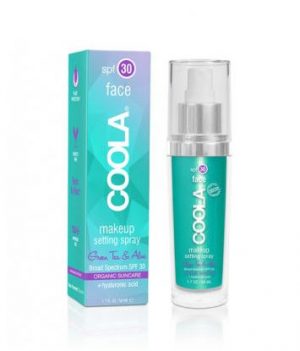 This one is an SPF 30 and consists of mainly organic and natural ingredients like cooling cucumber, aloe and hyaluronic acid to bind moisture and visually plump up the skin. Again, this can be bought online from $36 (not including P&P).
Peter Thomas Roth Instant Mineral SPF 45

Unlike the other two, this is a powder version in a mineral form. It is super easy to use and can just be dusted on over your existing makeup to provide an SPF 45 protection. It's talc free and transparent, so if you have oily skin, this is the one to go for. It's available online from £26 before P&P.
Advertised
Does wearing makeup stop you from reapplying your SPF throughout the day?