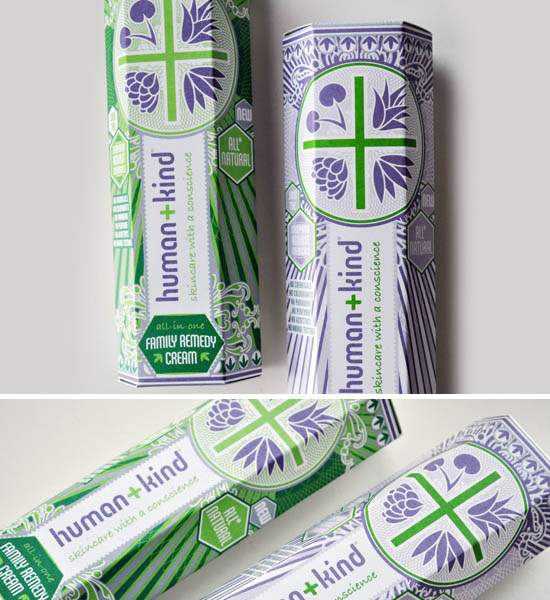 Say hello to Human+Kind, an Irish naturals-based beauty company who've oh-so-smartly invested in amazeballs packaging for their two-strong chemical-free product range because yes, hands up, we do judge books by their covers.
And if you're going to send a hippy line to me for consideration then by Jaysis, making it not look like something Peig Sayers would use on a windy Blasket island in the 1800's as she sucked on her clay pipe while rubbing her chin beard is a really really good start.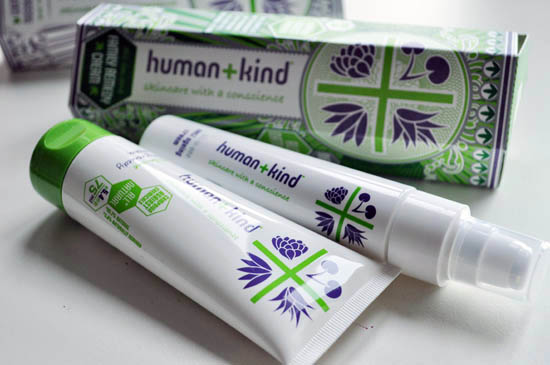 And oh boy, this stuff is prrrreeetty. Kinda Rob Ryan meets super spirograph-style bank notes. I like.
Illustrated hexagonal tubes contain products like Family Remedy Cream, €22.95, a tea tree oil-fragranced multi-purpose salve that contains ingredients that are 96.2% natural, the company claims.  Designed to treat issues like stings, small burns, eczema and psoriasis-prone skin,  stretch marks and scars, this is clearly pitched to replace Eight Hour Cream in your handbag.
Advertised
Needing a bit more investigation in my bathroom (and on my face) is the somewhat bragtastic All-in-one Anti-Ageing cream, €29.95. I'm seeing the hackneyed words "Nature's Botox" on the brand's website in relation to it. Psst: nothing is like Botox except, em, Botox, because it is an injectible toxin that paralyses muscles and no topical product can come anywhere close.
However, this does contain some nice hydrators and antioxidants like shea butter, rosehip oil and vitamin E as well as the active ingredient, Acmella Oleracea, which is also used by brands like the Organic Pharmacy, for example, to help relax expression lines.  It has a herby scent and a fairly rich texture so should be a goer for those looking for a heavier-duty cream at a decent price point at the ethical end of the market, where traditionally none of those desires are easy to meet.
Props to Human+Kind for addressing those issues, even if they may have gotten slightly carried away on a wave of enthusiasm regarding their product claims.
Next up from the company will be an All-in-One Body Oil and an All-in-one Day+Night cream, again following a chemical-free ethos. Currently, the products can be bought from their website and prices include postage.