 They say prevention is better than cure, right?
So if you want to put off the day of reckoning with crows feet, you're better off maintaining your skin well before the fine lines have become more like fault lines. You know that day when you wake up and look in the mirror and that frown line won't go away even though you aren't frowning. Which then it turn makes you frown, but you look the same anyway. And you curse and say, I wish I'd looked after my skin a little better...
Now, rushing out to buy lotions and potions that claim to have anti-ageing properties before you feel your skin's even begun to show signs of ageing is not exactly high up the list of priorities (we've shoes to be purchasing) but take care of your skin and it will pay you back in years to come.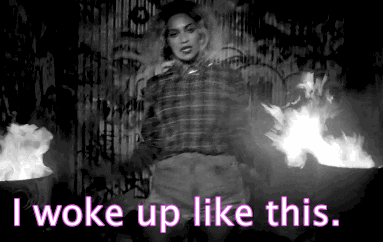 We know that the building blocks of skincare are being careful enough to avoid the sun (and sunbeds) and to eat a balanced, healthy diet, as well as getting lots of H2O. And we are all for letting your skin should age gracefully - growing old is a luxury, not the curse it's so often made out to be.
But if there is something that can help us look like the best version of ourselves, then we are all ears.
Elizabeth Arden are set to release their Flawless Future skincare collection on July 27th. There are three products in this range:
Flawless Future Powered by Ceramide Caplet Serum (€59, 30ml)
FlawlessFuture Powered by Ceramide Moisture Cream SPF 30 (€49, 50ml)
Flawless Future Powered by Ceramide Eye Gel (€42, 15ml)
This collection is designed to tackle the first signs of ageing - fine lines, uneven skin tone and dehydration. It's all about tackling stressed skin that is in need of some TLC.
All three products are based on cermaides, those molecules that help support the skin's collagen matrix. And it's this collagen that gives the plump look to the skin.
So shall we take a closer look at the collection?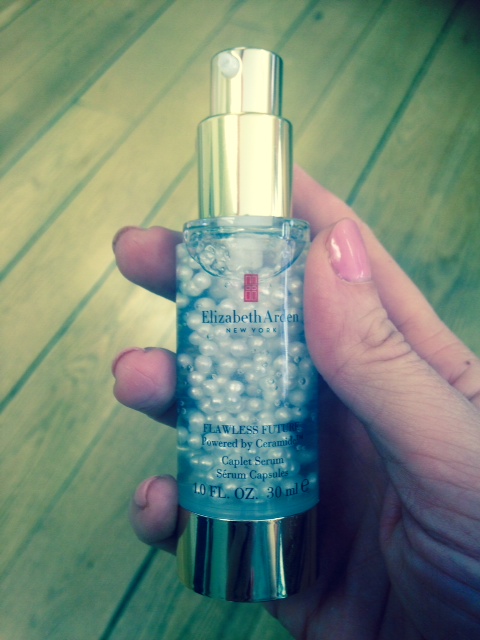 First up is the Flawless Future Caplet Serum, which should be applied to freshly washed skin.
Advertised
This serum is concentrated with their proprietary ceramide support, Telosense, and skin soothers and brighteners to target early signs of ageing.
All of the above are delivered through micro caplets for even application and effective penetration. In short, it comes out as a gel filled with teeny tiny, glistening particles and it makes your skin feel smooth and hydrated. .
So, yes, it looks a little like frog spawn and it felt a little wet going on, but it absorbed super quick, and left my skin feeling super smooth.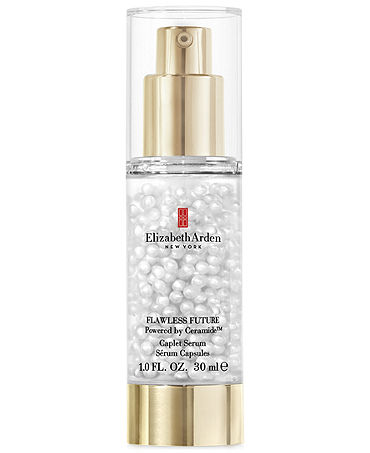 The moisturiser contains SPF30 and, like the serum, is non comedogenic.
It has a lightweight texture that felt hydrating on the skin, ideal in this warm weather.
It's enriched with an intense hydrating complex of rice kefiran which is a rice polysaccharide, proven to improve hydration.
It also contains pearlescent pigments which work to blur imperfections.
On application, it gives the skin a surprising glow, and my skin tone was nicely evened - I just looked a lot healthier.
One word of warning though, it contains shea butter and this is a cause of breakouts for some.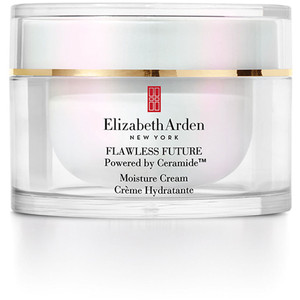 Finally, their Flawless Future Eye Gel is a cooling gel, enriched with Vitamin E and algae extract.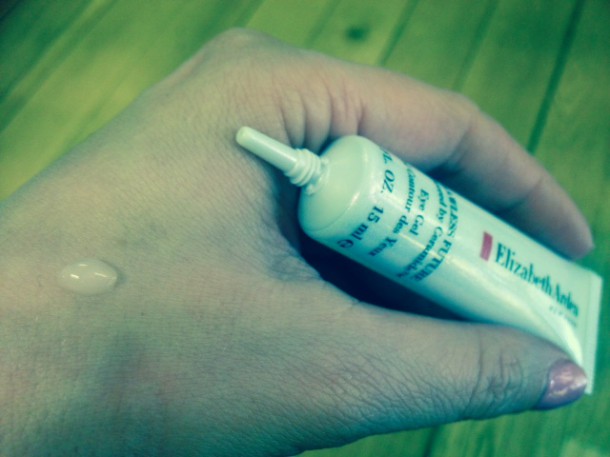 This little fella will take care of dehydration lines around the eyes, but as for the dreaded dark circles and purplish skin tone, you need a good concealer to take care of that.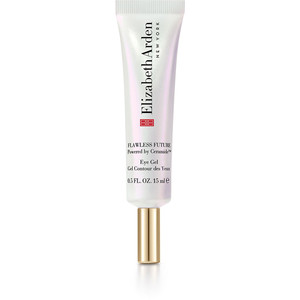 Elizabeth Arden Flawless Future Collection is available exclusively at Debenhams 27th July - 10th August 2014, and then nationwide from 15th August 2014.
Advertised
Are you tempted to try this collection? Do you think that stress has a detrimental effect on your skin?