 We recently had a look at the Iluma range from Image skincare. Though it had some really effective ingredients, I thought that its claims were a little inflated, so I was interested to see what was what with Image's most potent anti-aging range, The Max.
Since I don't have the right skin type to test this range effectively, I placed Image's Stem Cell Serum and Creme into the ever-open hands of Mammy, who is always willing to test nice things for me. What a trooper she is. All of the Beaut.ie Mammies bear the heavy burden of giving us their thoughts on skincare, and you know how hard it is to get a staunch opinion out of an Irish mammy. Ahem.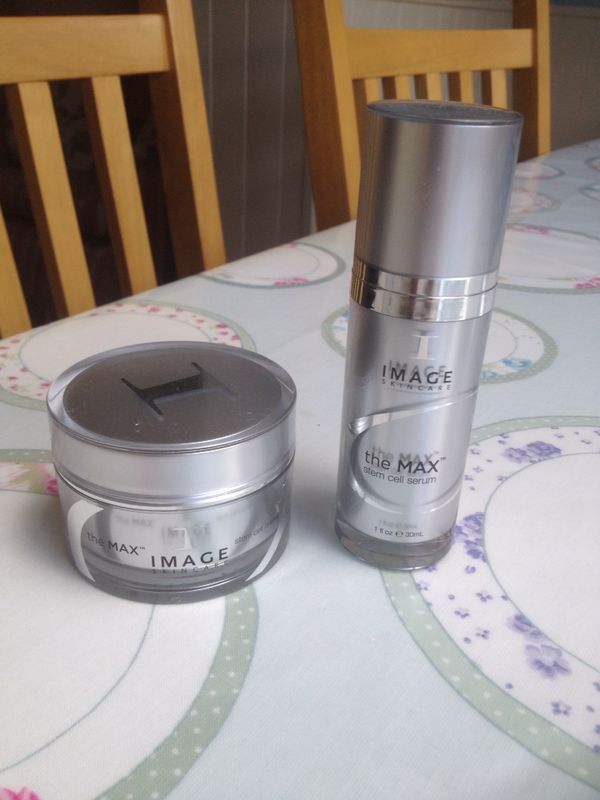 Now, there's no fooling mammy. She knows things. She knows that there'll be none of this ice bucket challenge nonsense when the water charges come in, she knows the perfect Yorkshire pudding recipe, and she KNOWS what she likes in her skincare. It's good to keep in mind that Image is a salon brand, so their skincare folks will tell you in salon which product or range is best for your skin. This range is just right for drier and more mature skins like Mammy's.
After a month of solid testing in the beaut.ie lab, here are Mammy's results: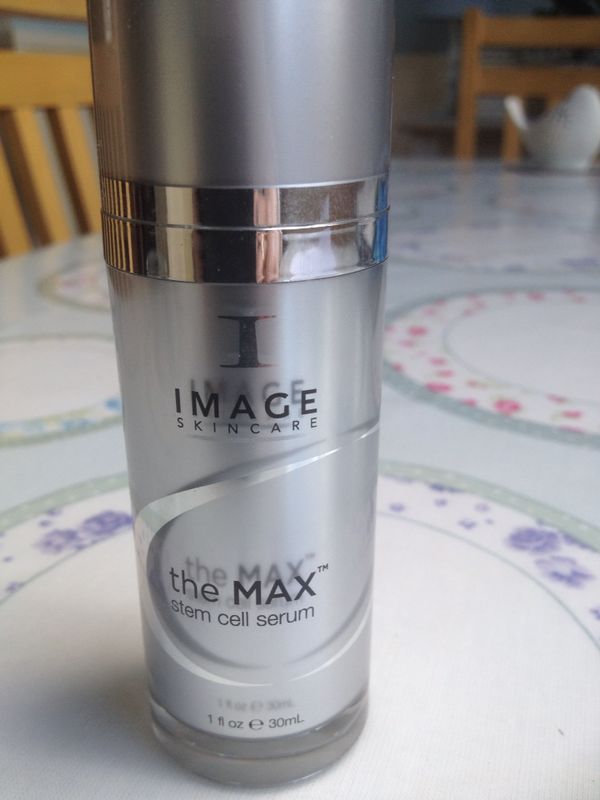 Image the Max Stem Cell Serum (€108)
I deliberately didn't inform the Mammy of the prices of these products until after she had trialled them. The Irish Mammy is like a magpie, drawn to the shiniest and most expensive things, so I didn't want to colour her view. However, when I did inform her, she sent me a text message in response reading only 'JESUS WEPT!'.
Mammy declares the packaging reassuringly heavy and luxuriant. The serum's pump system is more convenient than a dropper.
Advertised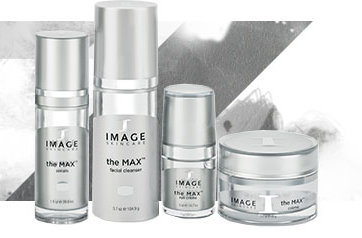 The serum inside is lightly scented, but not overly so. It absorbs immediately and leaves skin feeling plumped and refreshed. It is jammed full of very potent and effective ingredients including photosomes - an effective repairing enzyme which is derived from marine plankton, a variation of botox-mimicking ingredients to relax fine lines, and two ingredients which behave like retinol (without the irritation) to thicken the skin and assist the skin in its collagen production. This is a highly potent and effective serum, and Mammy declares her skin visibly improved as a result of using it.
The only thing that I don't like is the name. Use of the word 'Stem Cell' in the name of a topical skincare product is just a marketing ploy. Stem cell simply means that the ingredient is derived from cells in the stem of a plant, as opposed to its leaves, or anywhere else. The ingredients used may be very effective indeed, but they are not 'special' or more potent because they come from a plant stem. The term doesn't mean anything, and that annoys me. The serum, however, is great. If you can overlook the marketing nonsense, and you can afford it, your skin will benefit.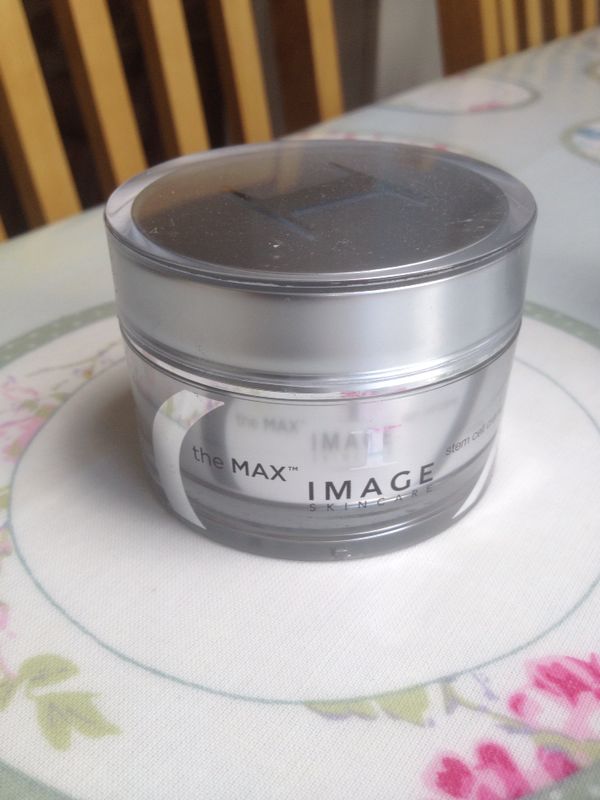 Image the Max Stem Cell Creme (€110)
The moisturiser is both creamy and slightly gelatinous. It contains many of the same ingredients as the serum along with some added anti-inflammatories and nutripeptides for nourishment.
Mammy declares that it goes over the serum very well, and sinks in slowly overnight, making skin feel nourished and hydrated, but not heavy or greasy. The heavy silver tub gladdens her magpie's heart, and she declares the double team of The Max creme and serum to be highly effective.
Together, they make a pretty formidable pairing on mature skin. They also have a pretty formidable price tag. If you want to invest in one thing, I'd recommend the serum as it's a more potent product (serums always are).
Advertised
If you're looking longingly at these but they're just not attainable - and let's be frank, that's probably the case for most of us  - then have a look at this selection of effective but more affordable serums.
Do you like the look of the Image Anti-Aging The Max range? Or are you just thinking 'JESUS WEPT'? To the comments!