 Being a skin care lover and having tried and tested a huge number of products on the market, I have to say I was somewhat skeptical about Clarisonic. This could be because I had used another brand's version of this type of device and I can't say I saw much of a difference. If anything, I felt it was more an inconvenience to use. When I used it for more than three days in a row, I felt my skin was a little more sensitive.
Last week, I met the creator of Clarisonic, Dr. Robb Akridge, and he changed all my previous thoughts. Since he explained the history and mechanics behind Clarisonic I now understand how and why it's is different from the pretenders.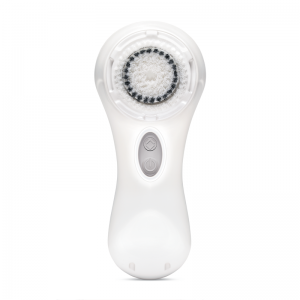 As I attentively listened to find out all about how Clarisonic came about, I could see how this passionate inventor has taken the facial device world by storm. They say copying is the highest form of flattery, so having both big and small brands create replicas of these products has sealed the fact that they have developed something outstanding.
Advertised
Loved by endless celebrities, Oprah being a key player to this success, this fascinating little device was invented by a group of electric toothbrush mechanics. Their first prototype was designed using a man's electric shaver which developed in stages into what we see today.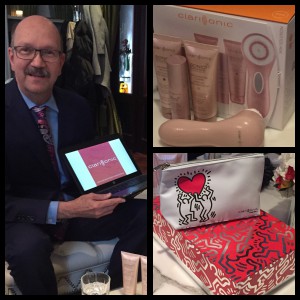 The main and most fascinating thing about it is the way the bristles move in different directions and speed to lift the make up from the skin, giving an overall deep cleanse and perfect exfoliation which primes the skin for skin care products and make up application. All of this was tried out and tested for years to improve the results and to make it the must-have skin care product.
I've now been using it for three weeks. In that time, I have noticed my skin's clarity improving, and more radiance in my complexion. I can understand how this type of device would bring blood flow back to the face, which would, therefore, be more regenerating. I haven't found sensitivity either and it leaves my face feeling clean as a whistle, which I endlessly enjoy.
Despite the ever so slightly high price point - the line ranges from €149 right up to €249 - this cleansing must have is Oprah's favorite for a reason.
So if you are looking for the perfect gift for the skin care lover in your life this year, why not try Clarisonic Keith Haring Love edition, where all the proceeds go to the Keith Haring Foundation?
Advertised
Have you used Clarisonic, or anything like it before? Do you think it is worth the investment?