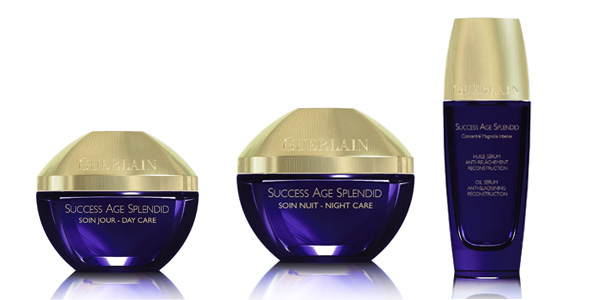 Rich chicks only need apply.
Right I know this will require a Credit Union loan and is not Recession friendly in the slightest (think a few hundred eurobucks) - but oh how I am loving Guerlain's new Success Age Splendid range.
I've admitted it before - I love the richest, old lady creams there are. So when I read the description of this range (deep action; anti-slackening and face sculpting) my eyes lit up faster than Bill Cullen's at the sight of a Renault sale.
Advertised
It's the Deep-Action Oil-Serum, €150, that really has me hooked. Not only is it oil based and therefore as rich and nourishing as Croesus, it smells gorgeous as magnolia concentrate is one of the key ingredients. The Deep Action Night Care for Face, Neck and Decollete, €162, is so dense that it is solid - and a little goes a long way. Packed with anti-ageing science and hormone related age-busting promises, this is fantastic stuff.
It's the fear of jowls that's makes this a must for me you see. Well that's my excuse anyway.
Plus the blue and gold packaging is tres sexy.