 As a child, I was obsessed by older sister's 'lickshtick' and would wind the bullet up to the top and apply to mine own childish face, thus ensuring that her Heather Shimmer broke in half and she would be forced to break out the Constance Carroll lip gloss. See, children just want to be involved.
And the same was true for Kate Hudson's son Bing who wanted to test his skills and be make up artist to his mama.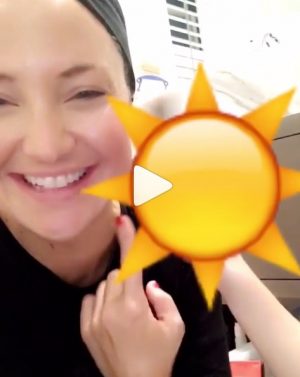 Kate shared the footage on Insta, with Bing demonstrating his soon-to-be-patented slapping technique.
Advertised
She shared the final result on her Snapchat and to be honest, it's got festival written all over it. Part Electric Picnic, part what-will be-the-ubiquitous-and-dubious-Halloween-costume-of-choice-this-year of Harley Quinn, Bing might have himself a little nixer business here.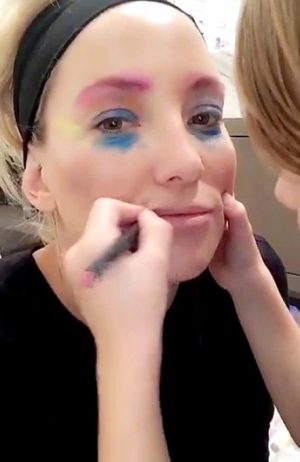 If you have a little one who has make up skills to rival young Bing's, we'd like to hear it. And also see photographic evidence; tweet us @beautie.