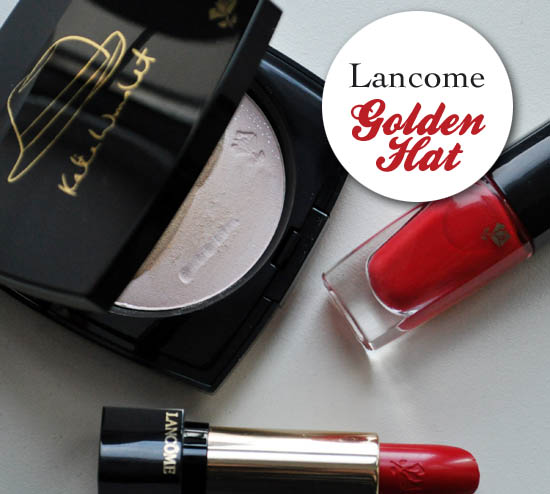 Lancome's Christmas collection is called the Golden Hat collection and is a small edit created by ambassadress Kate Winslet in aid of her own charity, the Golden Hat Foundation. The name of the foundation comes from Kate's involvement with an Icelandic family, the son of whom, Keli Thorsteinsson, Kate met when she narrated a documentary on autism.
Non-verbal at the time, a poem Keli wrote contained the words 'the golden hat', and the issue touched her so much she created a foundation following the documentary.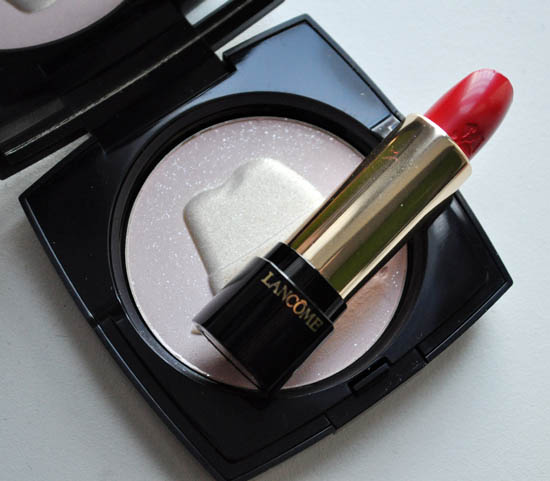 Two of the products are the star, Poudre Golden Hat, €45, and L'Absolou Rouge 132, €25. This is a beautifully creamy, satin-finished true red that's a dream to wear. The lipstick comes in three more shades, 343, 341 and 340.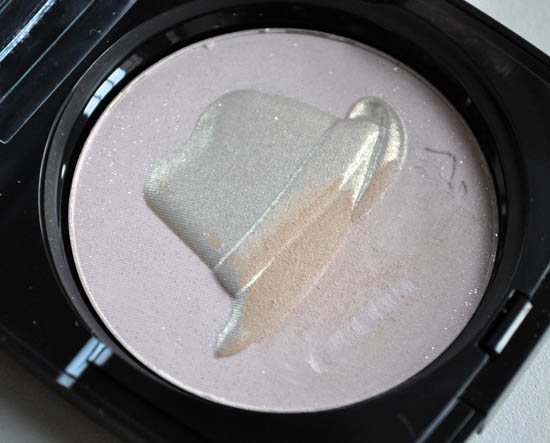 Ok. I have to apologise for this. I never snap used products but these were received as samples, snapped in pristine form, then I tested this to see how it worked when the overspray was rubbed off, satisfied myself on your behalf it would be very nice (it blends as a soft gold and light pink with barely-there shimmer) to use as a setting powder, and then went and lost the memory card the shots were on. Sorry!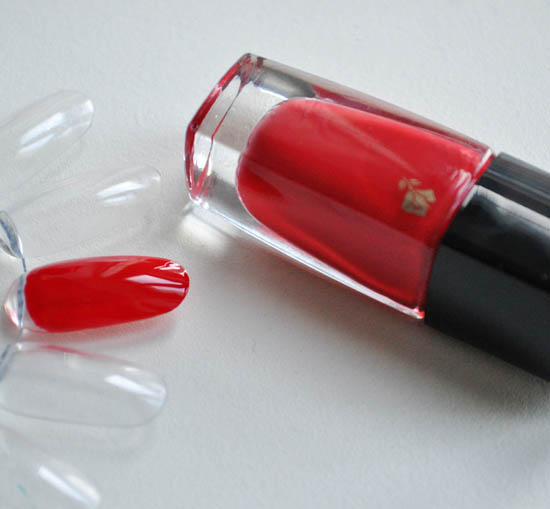 This is Le Vernis in 102, a bright, true scarlet. Lovely. €20.50's the damage here and four more colours make up the collection: 28, 27 and 28 and 003 are also on counter.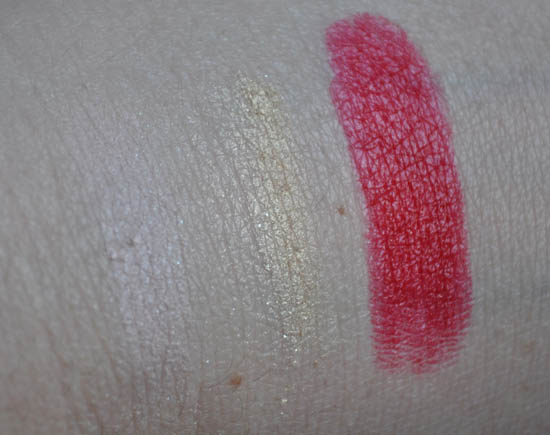 Swatches, bitches: The pinky powder from the Poudre Golden Hat powder is on your left, the golden shade (with some overspray) is in the middle, and then a swatch of L'Absolou Rouge 132 is on the right.
Advertised
While it's nice that Lancome as a global brand is supporting charity in this way and pledging €150,000 towards Kate's foundation, closer to home, here's something that directly touches us as Irish people.
THE GRACE APP
You might not be aware of the amazing and pioneering work being done by Lisa Domican. Mother to two autistic children, Lisa's been in the news quite a bit recently and deservedly so. She created the Grace App - named for her daughter - which is an iPhone, iTouch or iPad app that helps non-verbal autistic children communicate through pictures and therefore encourages the development of speech.
Traditionally - and I apologise if I am not explaining this well enough - parents relied on homemade printouts and velcroed folders which they lugged about with them from pillar to post, getting their children to point and try to express what it was they wanted to say through the medium of images. But, says Lisa, "previous systems of augmentative communication like sign and pictures can be difficult to set up and parents will often lose heart in the process if their child does not progress quickly to speech.
When the system breaks down, the child does not have the ability to express themselves and they grow to rely on inappropriate behaviours to get people to pay attention. Being constantly misunderstood is frustrating and they can become very withdrawn, or aggressive and generally excluded from their community. It is a horrible cycle."
The advent of app technology was, as you can imagine, a complete blessing and Lisa was aware to its potential. Suddenly the ability was there to go from a clunky folder to a small, portable device and you can see how much easier and more seamless the learning process could be. And so the Grace app was born.  "A simple to introduce picture exchange system that allows the child (or adult) to accurately express what they want using pictures to make a sentence on an iPhone, iPad or iPod Touch," Lisa explains.
It's configurable and expandable too. "There is a basic vocabulary of pictures but the user can add their own pictures using the device camera or the internet to search and save an image from anywhere on the web. The user themselves can learn to take control of their own vocabulary and finally get to say what they really want. The App has helped people like my daughter Grace to communicate their needs independently while consistently prompting social interaction and the user's own voice. Gracie can now say "I Want Mummy" - something I waited 11 years for."
Lisa's determination, gumption and sheer innovation is something that's hugely admirable. And there are two parts to why I am telling you this story - one, this information may be of a lot of use to some of you reading or to friends or family. The app can be bought at the iTunes store for €29.99.
And the second thing is this: there are a lot of families in need in Ireland who could very much do with your older Apple devices capable of running apps.  As Lisa says, "Schools and service providers have no provision for assistive technology in their budgets and the child's own family must purchase a device themselves in order to try it."
So, if you're upgrading your iPhone 3Gs, iPad or iPod Touch Generation 4, maybe you might consider donating it to the project.  They'll restore it to factory settings and get it to a family who'll make the very best use of it.  Email lisa@graceapp.com to take the next steps.
Advertised
There's one more thing you can do: You could also help out one of the many families collecting old phones of any kind to recycle in exchange for a new iPad or iPod Touch. Old mobiles contain precious metals, which are expensive to mine and thanks to the world economic downturn are becoming more valuable every day.
With Autism Ireland, BPI Telecom will let you you trade in your old mobile phones of any condition (as long as it still looks like a phone) and turn it into great technology like an iPod Touch or iPad with a strong cover and a Grace App iTunes voucher. To participate, contact Jen@autismireland.ie to find out who is collecting in your area and get involved.