 That's a lot of 'oils' in the title! But no, we didn't review two oils in one, this is the actual name of Lancôme's new oil offering.
Providing women with the 'Golden Glow' since 1965, Lancôme's Absolue skin care line has been around for 50 years! It promises youthfulness, radiance and that French je ne sais quoi and it must work for some people given that it has been around for so long.
This new oil is described as a 'natural radiance primer' but don't let that make you think it can be used as a primer. It certainly cannot - as I discovered yesterday.
It should be applied between lotion and serum and its function is to help skin look radiant basically. Rose essential oil is the main ingredient which apparently speeds up cutaneous barrier repair, leading to softer, more supple skin. A complete list of ingredients wasn't made available to me but I do know that along side rose essential oil seven other precious plant oils are included in this magical elixir.
It's scented with the Absolue signature fragrance, Rose Heart, and it's lovely but old fashioned. Grannyish some might say.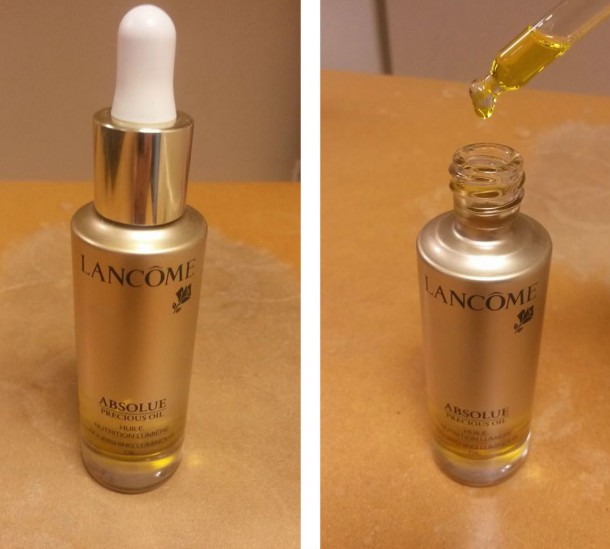 Advertised
For those of you who are regular face oil users, you won't be shocked to hear that the Lancôme Absolue Precious Oil is really runny. The dropper is very good (I'm a sucker for droppers that actually drop, especially when they produce more than one drop at a time) but you have to be careful that it won't drip everywhere! Waste not want not and all that.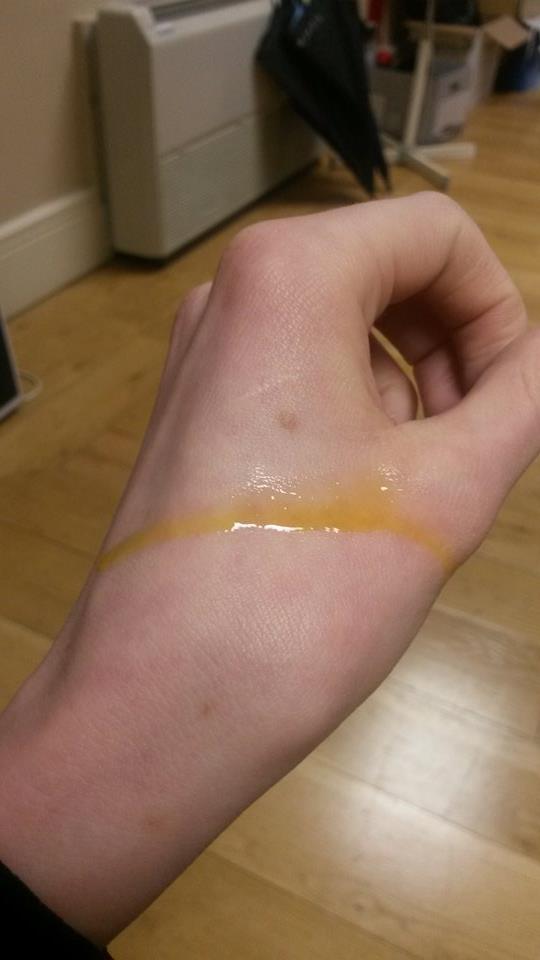 It looks and feels like your olive oil kitchen essential (I know how it feels because I've used it on my cuticles, not on my face) but ok, it's very light and silky and a little goes a long way.
Perhaps it's my greasy old face but when I applied it, it took ages to soak in. Like, 20 minutes. That's a long time to be waiting to put on your serum. My skin felt nice after but as all slippery skinned lassess know, it's best not to fight oil with oil. For drier skin, I think it could be the perfect luxurious treat.
Luxurious is right actually for this is not a bargain surprise. It costs a whopping €174 (I was seriously taken back at this - that's practically a Dublin rent price!) and will be available at Lancôme counters nationwide from January 28th.
Advertised
We have loads more reviews and helpful info about all things skincare in our skin section. See more here!
Would you splash out on a skincare product? Do you think high end products like this one really do a better job on ones at the lower end of the scale? Comment, comment, comment!