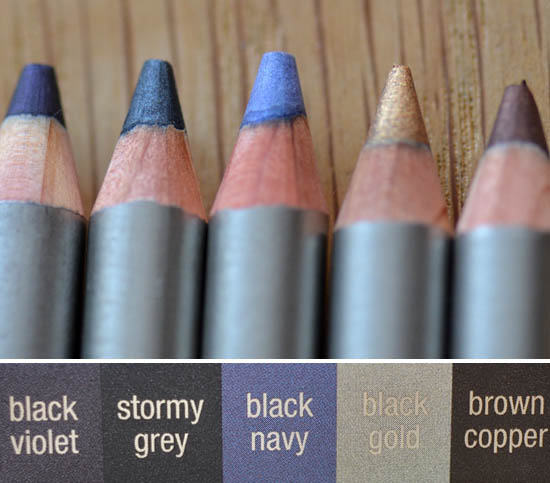 The C-word decorations in the shops and the carols on constant rotation may be irritatingly early this year (as every year), but one thing I do appreciate about the "holiday season" is the gift sets that are appearing on beauty counters everywhere. And when I came across Laura Mercier's Kohl Eye Pencil Set, I knew I had to have it.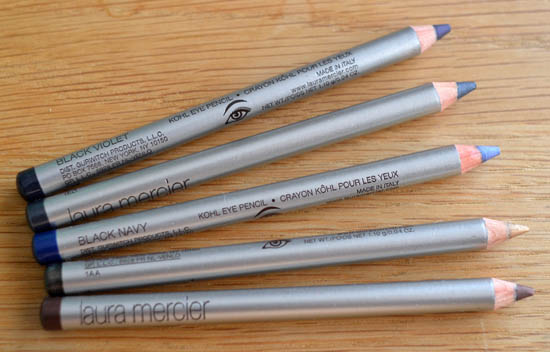 Containing five of her Kohl Eye Pencils in colours from the permanent collection for the bargain price of €45 (you'll usually only get two of the pencils for that price), this is a great idea for someone who loves eye pencils, or even better if you can split the shades between people.
Colours in the set include Black Violet, Stormy Grey, Black Navy, Black Gold and Brown Copper. The first three are all shades I'd go for anyway, and while the latter two aren't colours I'd pick at first glance, they're fun to experiment with and Black Gold in particular turned out to be a surprise like from the set.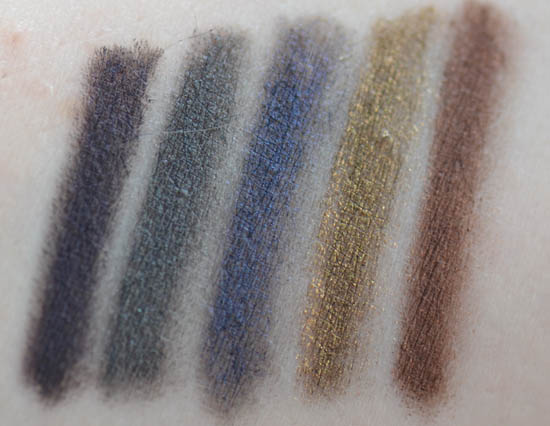 Advertised
Black violet, Stormy grey, Black navy, Black gold, Brown copper
Black Gold is a bit of a misnomer, as the shade is more of an antique gold. The shimmer in this is very pretty, but it's not the type of shade that's limited to the Christmas party season - it's very wearable either as a low-key liner or smudged out over the lid. Black Violet, on the other hand, is indeed a black shade, though with a subtle hint of plum running through it.
It's a less harsh alternative to pure black, without sacrificing the impact of a dark shade to line. And Black Navy also has the blackened base, shot through with a lovely navy shimmer. Stormy Grey is just the kind of deep, shimmery grey with a hint of blue (imagine the sea on a blustery winter day) that I've been looking for and Brown Copper is a warm reddish brown with copper shimmer.
The texture of these pencils makes them ideal for smudging into a smokey eye - unlike the Shu Uemura pencils I reviewed recently, these don't set completely once applied. From my limited testing so far, however, they have lasted well on my oily lids. They do apply very easily, thanks to their soft texture and are well-pigmented. I've lined with the pencil and then smudged out with a smudge brush, but I'll also be trying out a tip I picked up at a Laura Mercier master class years ago - to apply the colour from the pencil to the back of my hand and then pick it up from there with the smudge brush to push it into the lashline for a softer finish.
I'd imagine a bargain set like this won't hang around on counters for very long, so if you're interested I'd head to your nearest Laura Mercier counter soon and scoop this up as a present for yourself or a lucky friend, sister or mother!